I absolutely fell in love with these nail polish strip manicures! 💅🏻 I have always loved getting my nails done. I used to go all the time in High School about every 2 weeks and get a manicure. It was always so fun getting to pick a new color each time and changing up my look. That feeling of a fresh set of nails is just so great to me!
In my opinion, our hands are something, that you usually notice about a person. I mean it makes sense considering how much we use them on a daily basis! 🖐 It's important to have good nail health and clean finger nails. This is especially important when you think about 🤔 …how much of what you touch with your hands eventually touches food that you put into your mouth!
Best inexpensive manicures out there!
Well, I soon got tired of having to spend so much money 💰 on getting my nails done at the salon. I did some research and ended up spending a good amount of money on a gel nail polish kit, lamp, and acrylic. I taught myself how to do my own nails at home.
This was working out pretty well for a little while, that was until, I became a mom. Doing my nails this way would typically take an hour from start to finish. I hated the chemical smells that would fill the room.
We live in a small place and I was always worried about the smell having a negative impact on my baby boy. Then, when my baby girl came along, I was even more busy. I just wasn't able to take that time for myself, to do my nails anymore. 😩
Are you like me? Struggling to make it all work, and slightly addicted to Pinterest? Have big plans for all your DIY projects or recipes to try, you'll get to…someday? Save yourself valuable time, come see and share the trials & triumphs of motherhood.


Also get access to the SFM resource library (printables – calendar, menus, kids book and more)
Nail Polish Manicures
That was until, I stumbled along this product through a friend of mine, Color Street Nail Polish Strips! My mind was blown away after trying my first set! 🤯
I was pretty amazed at how good they looked, how long they lasted, how quick they were to apply, how they didn't have that very strong nail polish smell, and best of all, how they made me feel like myself again! I strongly recommend trying them out!
---
Because I loved them so much I decided to become a stylist and sell them myself in the hopes to help other women who struggle to find the time or money to do their nails! This is a great solution!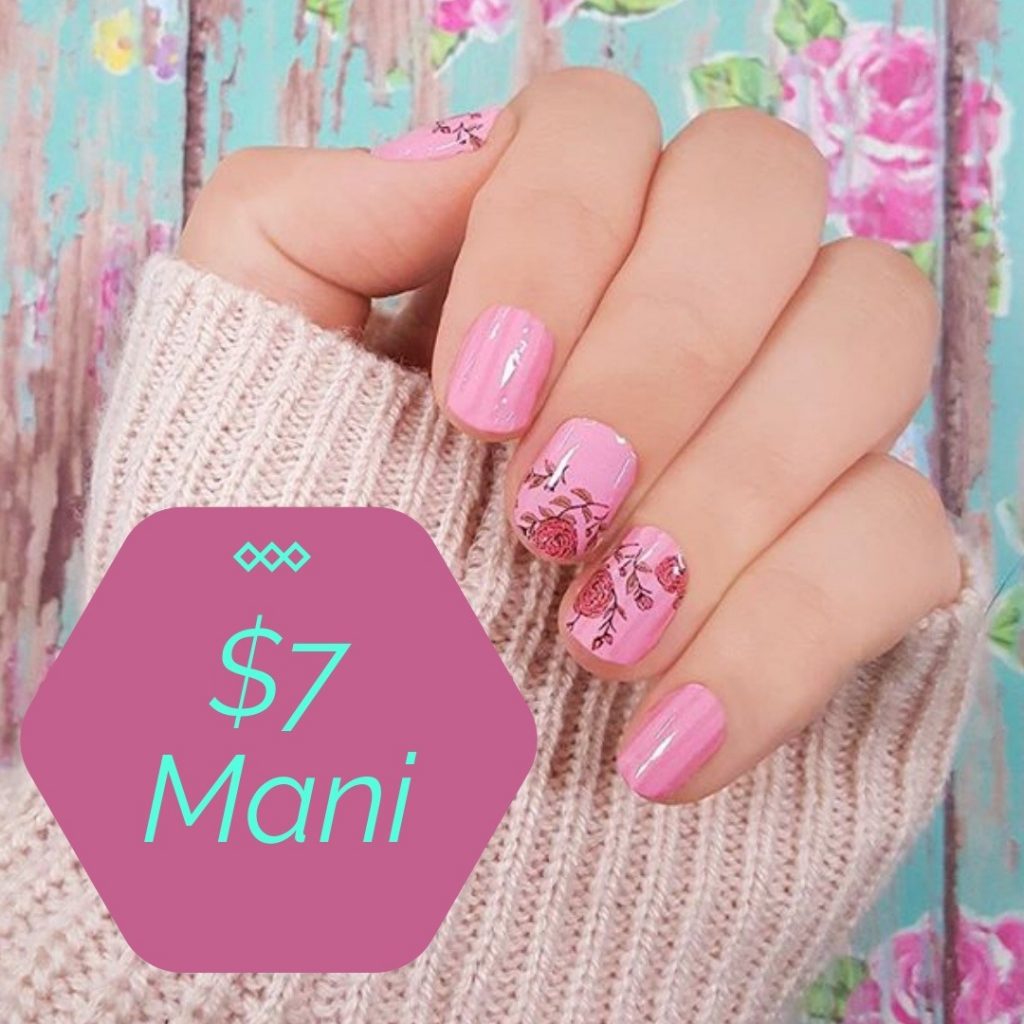 I put together this awesome bundle set, it gives you 10 full nail polish strips for only $7. If you have short nails like me, then you can use half the strip for each nail! So if your struggling to find time to do your nails..struggle no more with these ready made, do-it-yourself, nail polish strips!
Examples of bundle sets
---
You May Also Like