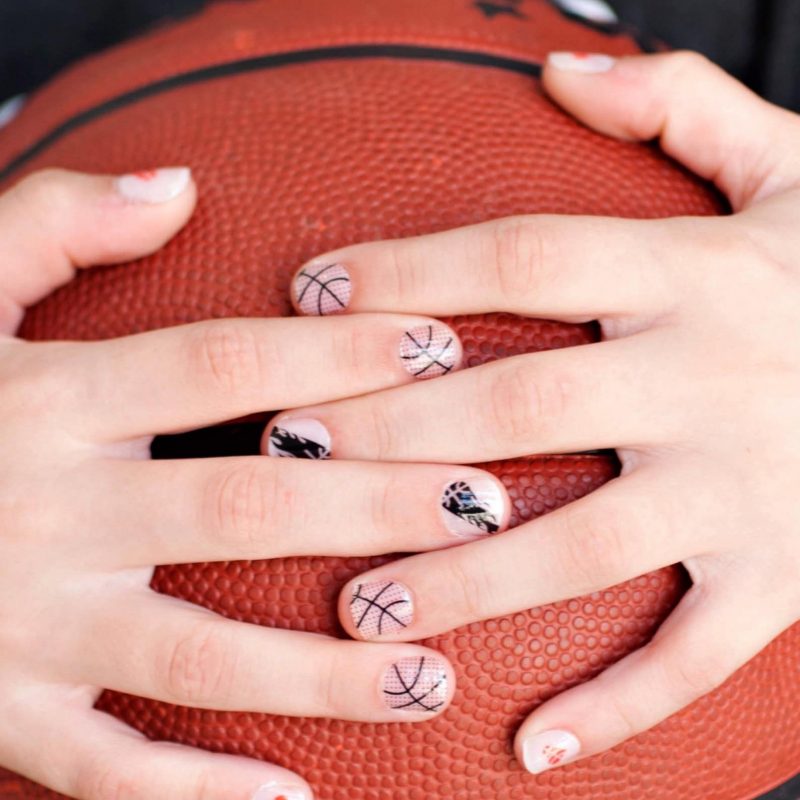 Get ready for March Madness with these attention grabbing Manicures!
With basketball season (march madness) in full swing, these nails would be fabulous to wear to a game, or support your love for the sport by showing your cute basketball inspired nails off to the world! Or wear them to your kid's basketball games, to further show your support!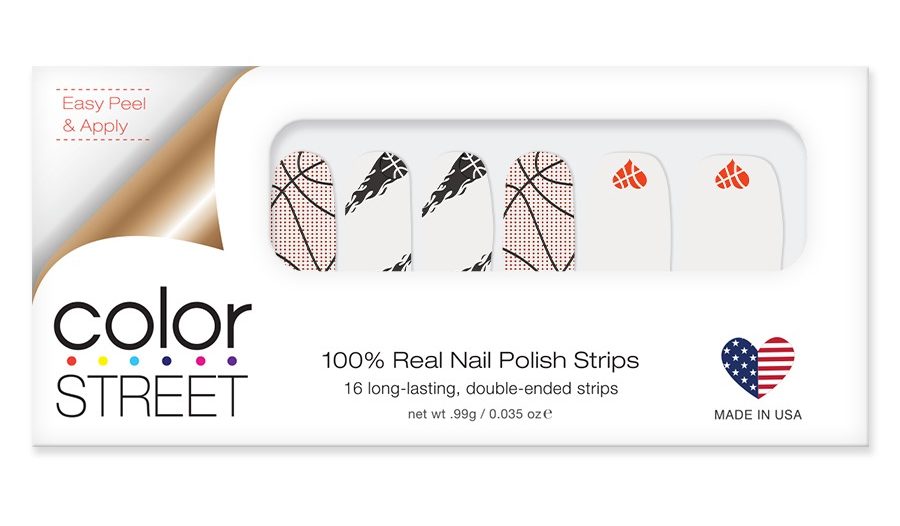 These nails are so great! I personally love them for myself, and want to share the love of these nails to others! They are very easy to apply as well! They come in a pack of 16 strips, as pictured above. ⬆️ Everything you need to apply these nails come, included in your pack! Are you ready for march madness with these basketball inspired nails?
To make the most out of your March Madness manicure, I recommend trying a few things to help make your nails last long!
Start manicure with washed and warm hands!
File nails to desired length and use a cuticle softener to push back cuticles, YOU DONT WANT THE STRIP TO TOUCH CUTICLE!
Use a nail buffer, and prep pads from kit, to prepare your nails for the strip!
If you have short nails, use a single strip for 2 nails!
Carefully perforate edge of strip with thumb nail, and do your thumb nails last!
Only file in one direction, to remove excess strip if necessary, or tuck excess strip ends under your nail!
After a week of normal wear, you can file down the tips, if they start to wear, to make them last longer!
Capitalize on the experience of other moms and get the chance to share yours. Make your hours online count for something great!
Also get access to the SFM resource library (printables – calendar, menus, kids book and more)
March Madness Inspiration
You can also mix and match sets, so that you can support your favorite team's color and incorporate it, into your set! Check out these examples!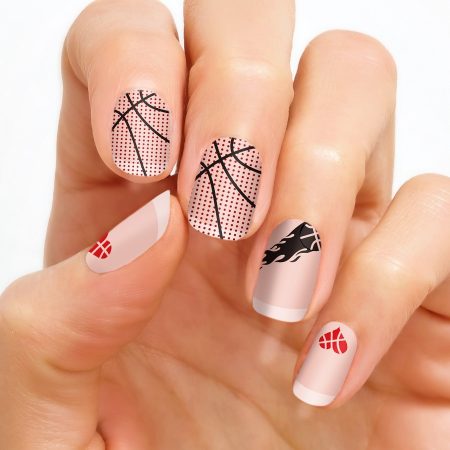 There's lots of ways to incorporate your favorite teams colors and be ready for march madness!
Here's some great products, to help you get the most, out of your manicures!
You May Also Like