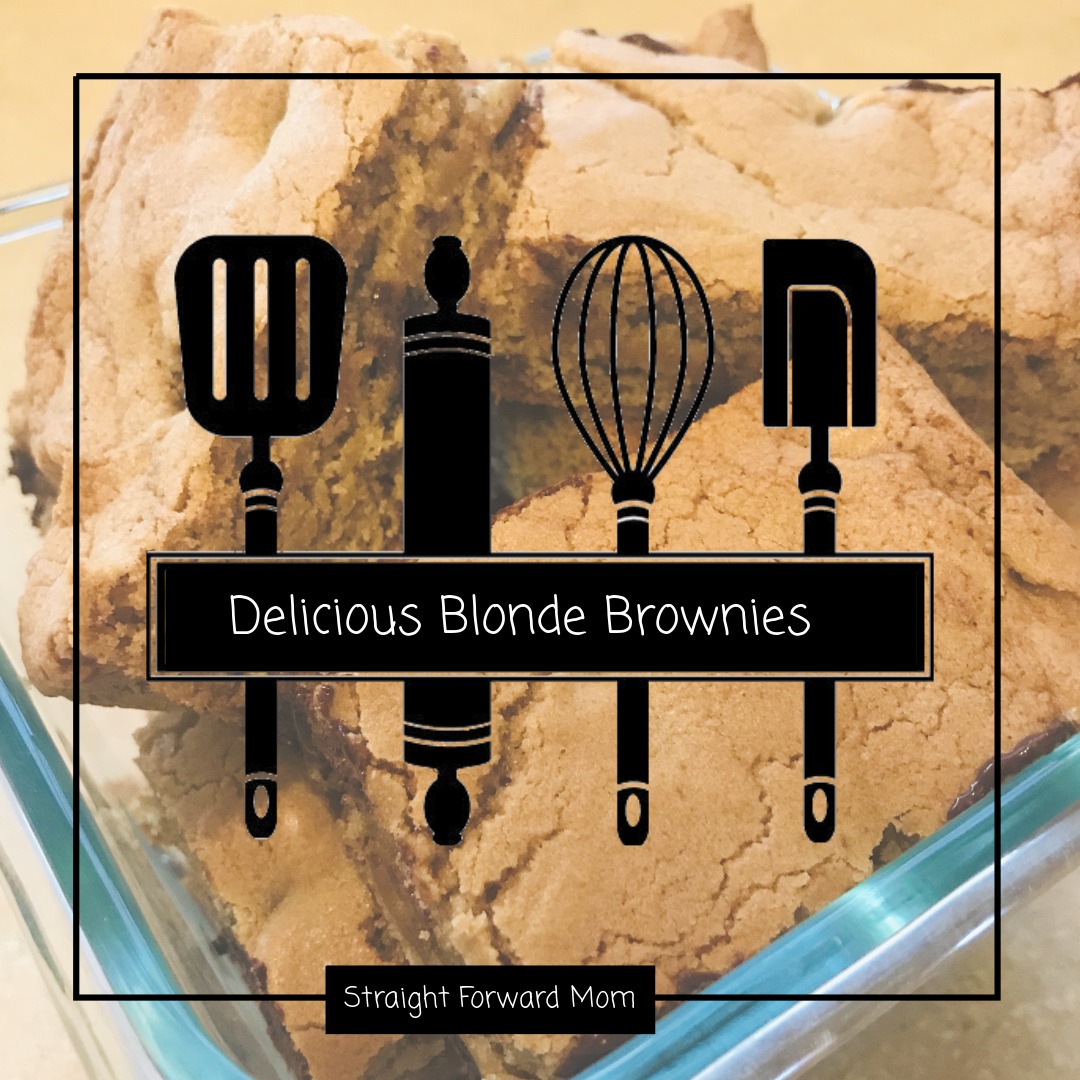 This recipe is near and dear to my heart! ❤️ Growing up my mom was always baking some delicious desert for us kids! This blonde brownies recipe, was one of my favorites!!
This blonde brownie recipe came straight out of my moms cookbook! Along with the BANANA BREAD, so check that one out if you haven't yet!! 🍞 +🍌 = ❤️. I am sad that my mom is no longer here with me, but her spirit lives on through me! I am so thankful that I am able to share some of her recipes with everyone and I hope that you all enjoy it!
The 8 ingredient blonde brownies
This blonde brownie recipe is so simple to make and tastes so amazing! I like to use my stand mixer to make this recipe even easier! You start by, creaming together the butter and sugar. Then add the egg, vanilla, and mix. I then, just add in my dry ingredients and mix. Just toss in the chocolate chips to finish it off! Pour into a lined or greased brownie pan!
Its so simple with only 8 ingredients! This recipe has been passed down from generation to generation, and I can't wait to make this recipe with my daughter as she grows up!
Amazon Fresh is so easy and convenient! Save yourself some valuable time. Eat fresh, whole ingredients, that ships right to your door! We have it made!
You have to try the FREE Trial! Trust me!
Blonde Brownies
Super delicious brownies that will be sure to satisfy your sweet tooth!
Ingredients
2

cups

brown sugar

1/2

cup

butter (melted)

2

Eggs

2

tsp

vanilla

pinch

salt

1&1/2

cup

flour

2

tsp

baking powder

1/2

package chocolate chips
Instructions
I love teaching my kids, but I also love to teach myself new things too! As a busy mom it's hard to find the time. I love to use Audible to listen to books while I rock multitasking! It's truly a life changer.
Give it a TRY! Great for gifts & kids learning too!