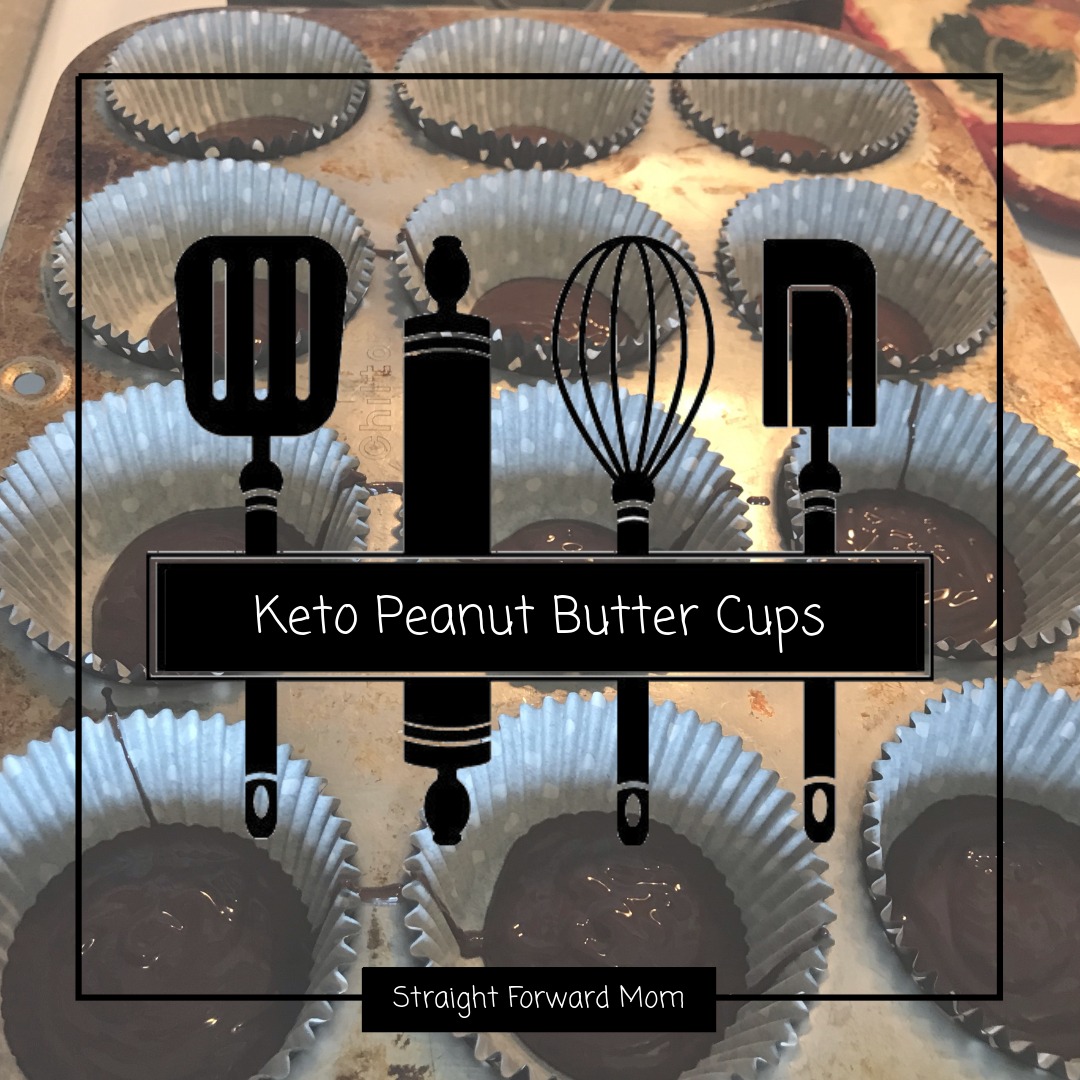 Make Ahead Low Carb Peanut Butter Cups
As you may have read, my husband and I have changed the way we look at food. We try to see it more as a food source to fuel our bodies, then just something we eat. With this, we have changed our diet to cutting out processed foods, reducing our carb intake, and getting rid of sugar as much as possible. So, that's why I came up with these make ahead low carb peanut butter cups!
I have always had such a sweet tooth! Especially, when it comes to Reese's Peanut Butter Cups. Because of my peanut butter and chocolate OBSESSION, I decided to take a stab at some low carb peanut butter cups.
This low carb peanut butter cups recipe is super fantastic for many reasons!
It tastes super great!
You can use whatever chocolate and sweetener combo you like.
They are great to make a bunch at a time and store in the freezer for a simple snack, available at any time!
You can make them more Keto by adding Heavy Cream to your chocolate.
To make this recipe super simple, I love to just use cupcake liners for easy clean up! The chocolate you use is also important.
I like to use Lily's Dark Chocolate, it has little carbs and tastes so great! These, I like to buy in bulk, and use for lots of my low carb dessert recipes. I also like to use 60% bittersweet cacao nibs, they are a little higher in carbs so just use less and they work great to combine with heavy cream!
To heat up my ingredients, I love my pyrex measuring cups, they pour nicely and are easy to clean! Here's some links of the products I like to use!
Amazon Fresh is so easy and convenient! Save yourself some valuable time. Eat fresh, whole ingredients, that ships right to your door! We have it made!
You have to try the FREE Trial! Trust me!
Low Carb Peanut Butter Cups
These peanut butter cups are so delicious and easy to make! They are great to keep in the freezer and eat anytime that sweet tooth craving hits!
Servings
21
Peanut Butter Cups
Ingredients
16

ounces

Sugar Free Dark Chocolate Chips

I like to use Lilly's brand

1/2

Cup

Peanut Butter

12

ounces

60 % Cacao Bittersweet Chocolate
Instructions
Line a cupcake tray with cupcake liners. Melt the 16 ounces of chocolate in the microwave, stirring in 30 second increments as to not burn the chocolate. Use a microwave safe bowl. I love using my Pyrex measuring cups for this because you can easily pour the melted chocolate into the tray. Once the chocolate is melted pour a small amount into each tray, just enough to almost cover the bottom completely. Use a fork to make each cup have a nice even layer of melted chocolate.

Use the same bowl (it should be empty now) and heat up the peanut butter for about 20 seconds. I like to use a zip-lock bag for this part. Fill a zip-lock bag with the melted peanut butter. Use scissors to cut off the tip and then pour a small amount into each cup.

Again use your fork to evenly spread the mixture so the cup is nice and flat. Then melt the remaining chocolate, remember to stir every 30 seconds. Pour this over the top and use your fork to even the melted chocolate. Place in the refrigerator for one hour until set. Then remove from cupcake tin place into zip lock or storage container. I like to keep mine in the freezer but you can store them in the fridge as well. Then enjoy!
I absolutely love Amazon Prime for all of my shopping, it's so easy and free delivery is the best! Especially with the amount of shopping I do! So many great perks!
>Instantly watch thousands of movies and TV episodes
> Borrow Kindle books
>Get unlimited FREE two-day shipping (no minimum order size)
Start Your FREE Trial!