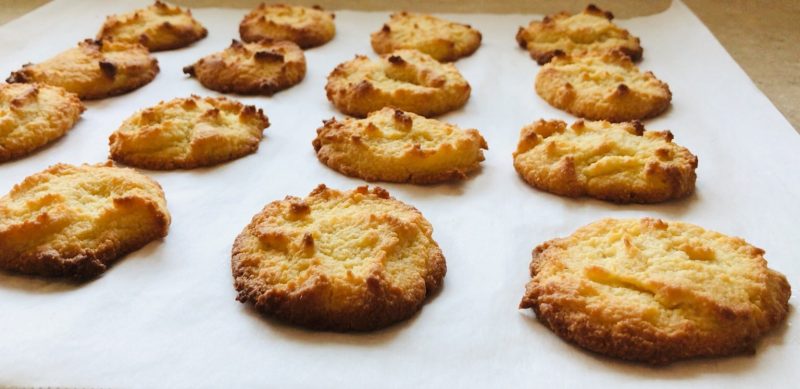 Easy Keto Shortbread Cookies
Starting this new food journey, I have become so much more aware of what I eat. But, you can still satisfy that sweet tooth with these Keto shortbread cookies! I have really noticed a very positive impact this way of eating, has had on me!
For me it has:
Cleared up my skin
Made me feel so much better physically and mentally
No more sugar spikes and mood swings
Made my temperament even keel
Lost excess fat
Keeps my energy levels up and allows me to keep up with my kids ALL DAY
Don't get me wrong though, I still cheat on eating low carb and snag the occasional burrito 🌯 or doughnut 🍩!
My sweet tooth
I have always had the biggest sweet tooth, sugar has always been my go to! These Keto an low carb dessert recipes are so great for me! They trick me into thinking, I am eating this sugar filled dessert, but really, I am not!
In all reality they have ZERO SUGAR 😮, but still taste sweet! It's really pretty cool! These Keto shortbread cookies, are very tasty, satisfy my sweet tooth, and keep me in my low carb range!
That's why I wanted to share this very tasty recipe! It's super easy to make and tastes great! You just need one bowl and a hand mixer to toss everything together and then bake it! The sweetener really makes a difference in the taste and I have found that the swerve sweetener is the best! Plus, I can have it easily delivered right to my door, so double win!

Are you like me? Struggling to make it all work, and slightly addicted to Pinterest? Have big plans for all your DIY projects or recipes to try, you'll get to…someday? Save yourself valuable time, come see and share the trials & triumphs of motherhood.


Also get access to the SFM resource library (printables – calendar, menus, kids book and more)
Easy Keto Shortbread Cookies
These very simple cookies are so easy to make! They taste delicious 😋 No guilt cookies that stay on your lips not on your hips! 🍪
Ingredients
1/2

Cup

Butter, Softened

1/3

Cup

Granulated Swerve Sweetener

1

Eggs

1

Tsp

Vanilla Extract

Pinch

Salt

2

Cups

Almond Flour
Instructions
Preheat oven to 350 degrees F. Combine in a large bowl butter and sweetener. Use hand mixer to mix.

Then add the egg, vanilla, and salt. Mix

Add the almond flour and mix. Scoop tablespoon sized balls onto a cookie sheet. Bake 10-15 min until golden brown. Enjoy!
You May Also Like