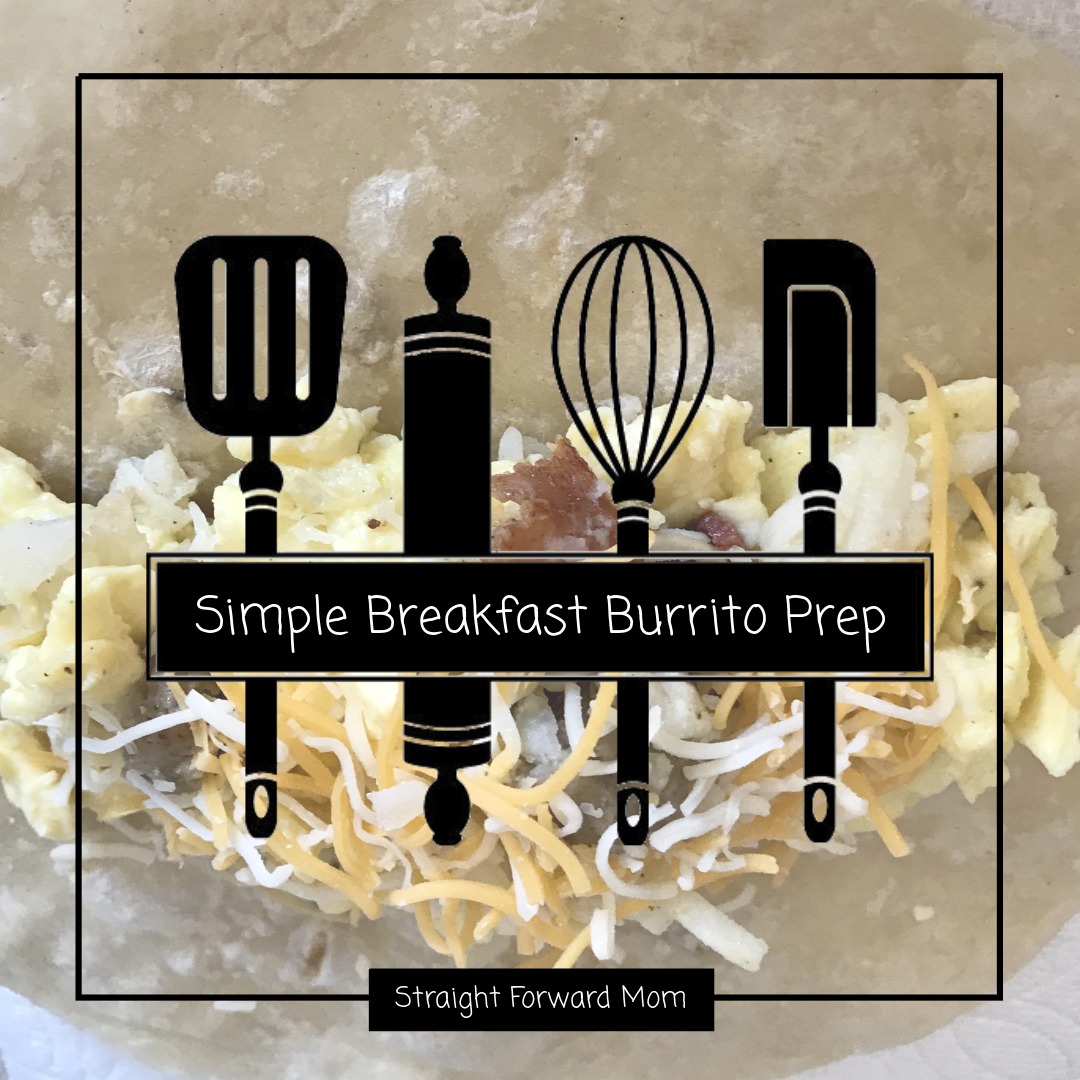 On The Go Time Saving Breakfast Burritos
OThese delicious breakfast burritos make my family's mornings a breeze. They are quick to heat up and eat on the go. They are also great, because I don't have to spend my time making breakfast in the morning and it allows me to spend more time with my son. Plus the recipe is versatile and you can make it more simple or more complex depending on your liking.
My 16 month old loves to eat the inside mixture without the tortilla. I usually set aside some into bowls for him. This way, I can just heat the bowl up in the mornings for easy breakfast. He loves to try and use his fork and practice eating that way and this is a great breakfast for him to learn how to use utensils with.
This breakfast is great as well if you are planning a camping trip to the desert or river for the weekend because it makes for quick breakfast and no clean up! Because who likes to do dishes on a mini vacay!
Simple Breakfast Burritos Recipe
To start off, with one big non-stick pan, because I try to just use one pan for everything for easy clean up! If you are going to use bacon, I recommend cooking that first, setting aside.
Pour out the bacon grease from the pan, then just toss the hash browns right in! I either use a spatula or tongs to flip and cook with. Cook till nice and crunchy and add your seasonings, then set aside.
To save time, for this particular example, I skipped the bacon and just went for the pre-cooked sausage. I just tossed those in the pan after the hash browns to cook/heat a bit.
Next, I use one of my handy mixing bowls to whisk up my eggs. This I usually do while my sausages are heating to save time. Then, its ready to pour into the pan just as soon as the sausages are done!
I tend to mulitask a lot when I cooking, so I can get the most out of my time, so while my eggs are cooking, I just use another pan or just the burner to heat up my tortillas a little bit. This helps them to not crack when you roll your burritos!
At the end, everything just gets thrown back into my cooked egg mixture and gets mixed together. I have my cooked tortilla stack, with a paper towel between each layer. I just add my ingredients, roll, and put into a freezer friendly zip-lock!
Try them for yourself and see! Enjoy!
Amazon Fresh is so easy and convenient! Save yourself some valuable time. Eat fresh, whole ingredients, that ships right to your door! We have it made!
You have to try the FREE Trial! Trust me!
Easy Make Ahead Breakfast Burritos
Delicious, Quick, and Straightforward Breakfast!
Ingredients
12

Eggs

3-4

cups

Hash Browns

10

Sausages

12

–

medium sized 8″ Flour Tortillas

1/2

cup

Shredded Cheddar Cheese

Salt & Pepper to Taste

1-2

tbsp

Milk to mix with the eggs
I absolutely love Amazon Prime for all of my shopping, it's so easy and free delivery is the best! Especially with the amount of shopping I do! So many great perks!
>Instantly watch thousands of movies and TV episodes
> Borrow Kindle books
>Get unlimited FREE two-day shipping (no minimum order size)
Start Your FREE Trial!