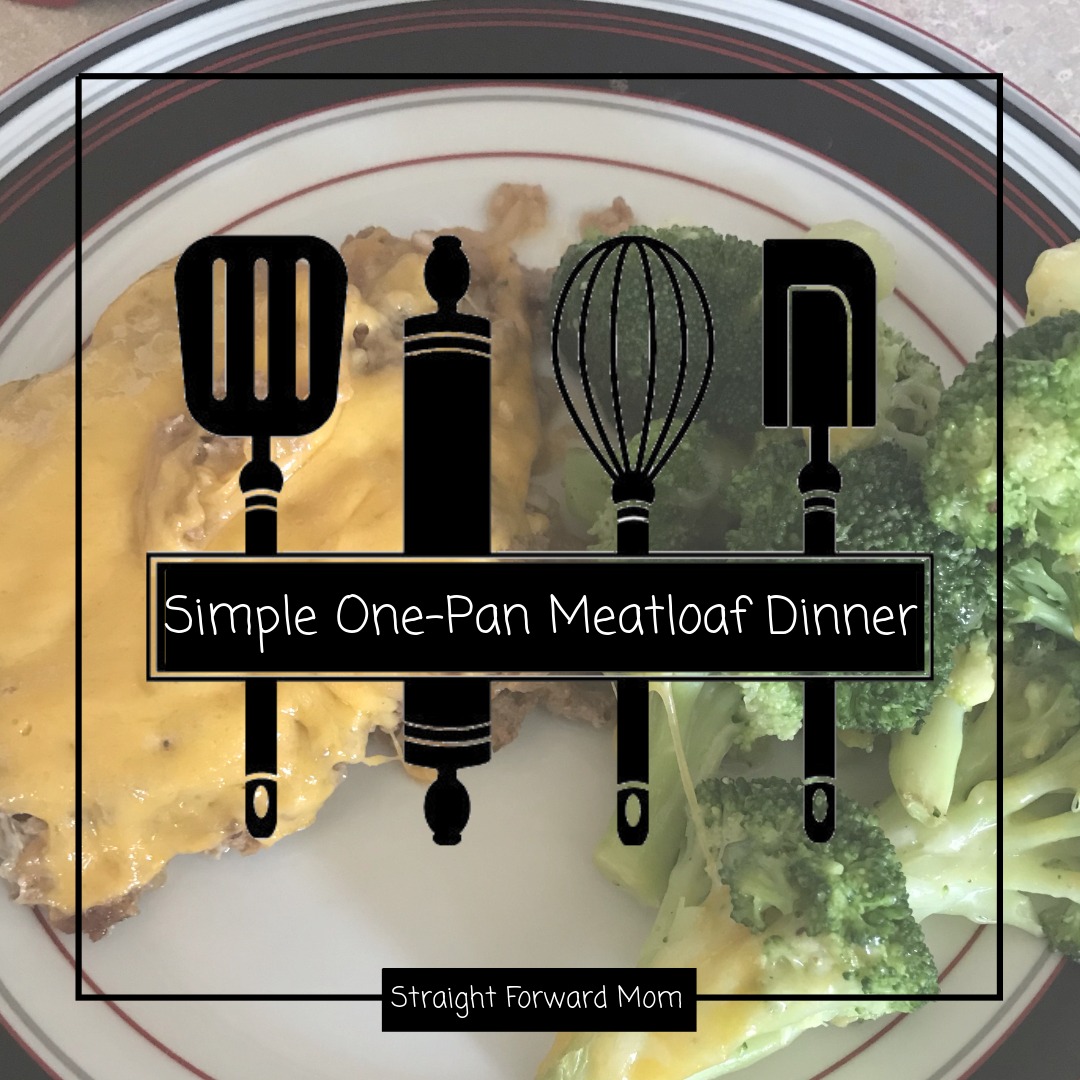 Simple One-Pan Meatloaf Dinner
Growing up, my mom was the cook in our household. She would make these simple, yet delicious dinners for our family! I am so thankful to have learned so much about how to cook from her. This meatloaf recipe is very similar to the one that my mom would make our family when I was a child. I did tweak it a little to better suit my family!
I love this recipe because it is easy to make, the ingredients are really straightforward and you just toss it in the oven!
Double up your dinner ingredients for two meals!
My family loves taco night and so we usually have Mexican rice with our tacos. We don't typically eat the whole box of rice between the two of us. So, it works out great to add the leftovers to this meatloaf recipe.
I love when I can double up my ingredients on two dinners because it saves money and isn't wasteful! Because lets be real… eating leftovers doesn't always happen, and then the dish just sits in the fridge for a week, collects mold 😝, and is eventually tossed out! Plus the rice, really breaks up the meaty texture of boring meatloaf and enhances the flavor of the dish! The rice is already made so that makes it super easy to throw together quickly. I call that a mom win! Check out this amazing recipe!
Simple Meatloaf Recipe
You can get away with using one pan for this recipe. I like to put this dish in my 9×12 size pan. Using foil to section off the meat from the vegetables works really well, and makes for easy clean up!
This dish doesn't take hardly any time at all to prepare, especially when the rice you are using is leftover! You can always boil and cook your whole box of rice and freeze half in a storage container. This way you have rice you can use later on for tacos, or another meatloaf!
Once you have your meat, rice, egg, sauce, all mixed up. Then you can move onto cutting your vegetable side! Use whatever is easy and convenient for you! Whether that is fresh or frozen vegetables, they cook about the same time anyways. Here's the full recipe below! I hope you enjoy!
Amazon Fresh is so easy and convenient! Save yourself some valuable time. Eat fresh, whole ingredients, that ships right to your door! We have it made!
You have to try the FREE Trial! Trust me!
Easy One Pan Meatloaf Dinner
Tasty, Make Ahead Meatloaf Dinner the whole family will love!
Ingredients
1/2

pound

Ground Beef

1/2

box

Rice

I like to use Mexican

1

Eggs

1/3

cup

Pasta Sauce

Olive Oil, Basil, Garlic

4

Slices

Cheddar Cheese
Vegetable Side
4

cups

Broccoli

1

tbsp

Butter

3

tbsp

Water

Salt and Pepper

2

Slices

Cheddar Cheese
Instructions
In a foiled 9×12″ pan place ingredients. I separate the pan with foil. One side will have the meat, rice, egg, sauce mixed together. The other side will have the broccoli, water, butter, salt & pepper.

Bake at 350F for 30-40 minutes. I like to place cheese on top and let sit until it is melted. Then serve and enjoy!
I love teaching my kids, but I also love to teach myself new things too! As a busy mom it's hard to find the time. I love to use Audible to listen to books while I rock multitasking! It's truly a life changer.
Give it a TRY! Great for gifts & kids learning too!