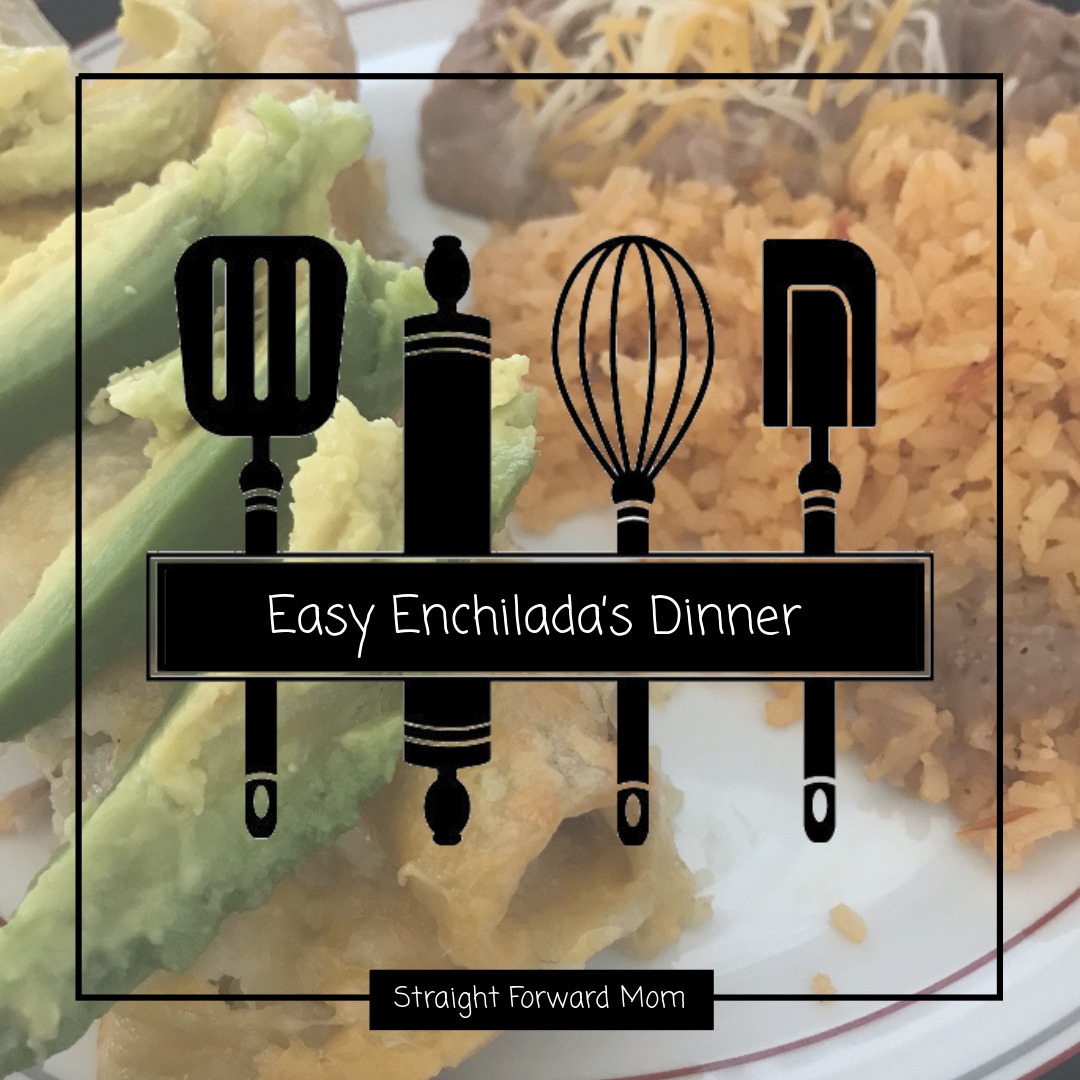 5 Step Enchilada Recipe [using leftover dinners]
I love this simple enchilada recipe, because like many of my recipes you can use the ingredients for multiple meals. If I have leftover meat from a chicken dinner or my crock pot carnitas dinner, then I will typically make this recipe later in the week or make and freeze for the following week.
The fact that you can use leftover meat from another dinner in the week, makes this 5 step recipe so simple! Plus, it saves you money, and you don't end up having to throw away leftovers. Nobody likes cleaning out the moldly leftovers in the fridge! Yuck! But, I do love using my Pyrex storage containers because they are glass and can be easily reheated!
This recipe gives you options to suit your family needs as well. You can make some of the enchiladas with just cheese only. You can also alter the toppings to your liking as well. I kept mine pretty simple with just cheese and it still turns out great!
5 Step Simple Enchilada Recipe
Step 1: Slighly heat up tortillas on a warm non-stick pan, to make them easy to roll. Create a stack of how many you think you will make.
Step 2: Line your pan with wax paper, or non-stick spray. Put one tortilla down and cover it with enchilda sauce. Don't be shy!
Step 3: Add your meat of choice and optional cheese of choice and roll. Set the finsihed enchilada to one side fo the pan, then repeat until all tortillas are used, or fillings are gone.
Step 4: Cover the whole lot with of enchiladas with more sauce. Then add cheese topping. You can also add any other topping as well, like black olives.
Step 5: Bake! Place your pan in the oven at 350 F for about 30 minutes! Such a quick and simple dinner!
Can't forget those sides!
I like to serve these enchiladas with rice and refried beans. I also like to top it with avocado and sour cream to give it that extra punch!
Depending on where I bought my groceries that week, I either buy freshly cooked rice and beans, or canned and boxed. The fresh are always so much better!
This 5 step simple enchilada recipe makes such a great dinner option. It is especially easy if you can get away with using your pre-cooked leftover meat! This saves lots of time!
I hope you enjoy this delicious and easy recipe! My family loves this recipe and so does my 2 year old! Make it your own with what you have on hand, or personalize your toppings! Just follow my 5 easy steps and you can make this awesome meal!
Amazon Fresh is so easy and convenient! Save yourself some valuable time. Eat fresh, whole ingredients, that ships right to your door! We have it made!
You have to try the FREE Trial! Trust me!
Enchiladas
Easy make ahead dinner that will satisfy the whole family.
Ingredients
10

Corn tortillas

or flour

1/2

lb

Shredded Pork

can use shredded meat of choice

12-14

oz

Enchilada Sauce

Use your favorite kind

1/2

cup

Shredded cheese
Optional
1

can

diced olives

1

chopped green onion
Instructions
In a 9×9 pan, (I like to put foil down for easy clean up), place the tortilla down and pour sauce on top, flip to cover both sides with the sauce, add the pork and cheese, roll up and repeat until all ingredients are used.
I absolutely love Amazon Prime for all of my shopping, it's so easy and free delivery is the best! Especially with the amount of shopping I do! So many great perks!
>Instantly watch thousands of movies and TV episodes
> Borrow Kindle books
>Get unlimited FREE two-day shipping (no minimum order size)
Start Your FREE Trial!