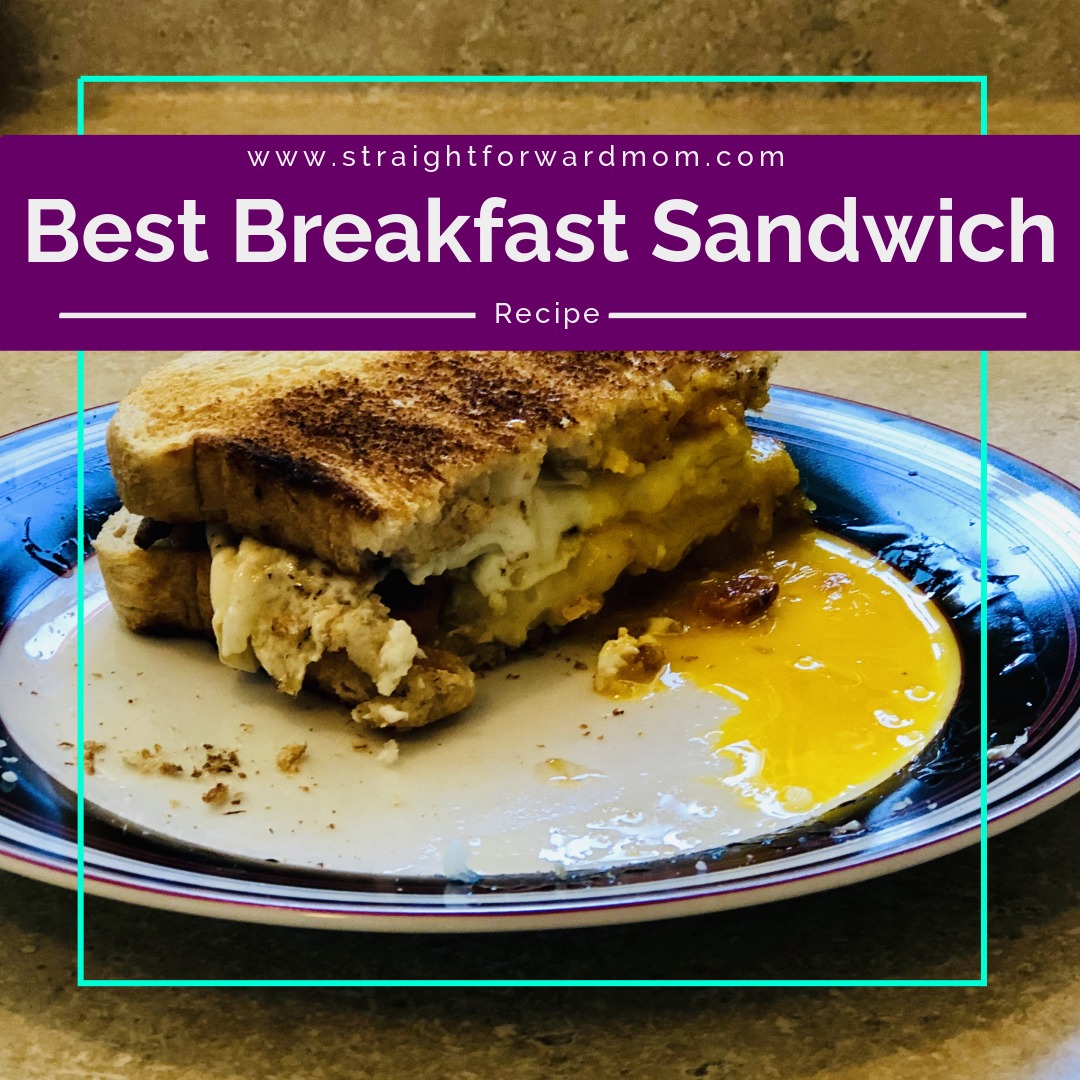 The Best Breakfast Sandwich
Everyone has always told me, growing up that, "breakfast is the most important meal of the day"! Well, recently, my husband and I have changed the way we eat and look at food.
We look at food strictly as an energy source to fuel our bodies. After some extensive research, we decided to start doing some intermittent fasting. This means, we only eat during a certain time frame! The benefits that I have received from this are amazing! I actually feel better, when I skip breakfast entirely.
I used to eat breakfast every morning! By lunch, I was always STARVING! But, since I've started cutting out breakfast and my body actually does better. I no longer get those hangry, intense hunger pains. 😮
While following intermittent fasting, I'm still able to provide plenty of breast milk for my baby girl! I was a little afraid how this change in diet would effect my milk production, but thankfully it hasn't changed anything!
How I do intermittent fasting!
Everyday, depending on the day, can be a little different for me as far as what time I eat my first meal of the day. During the week, when my husband is working, I typically don't eat until my toddler wakes up from his afternoon nap around 2pm. Then, I eat dinner around 6 or 7.
This leaves the weekends. I typically work my part time job on the weekends. When, I am at work I try to take my lunch and eat around 1pm, as my first food of the day. Then I eat dinner, typically around 7pm.
On Sundays, I try to stick to my fasting, in the morning, but sometimes we like to eat earlier. So this day always varies!
Breakfast is served!
I haven't been eating too many carbs lately, because I am trying to eat low carb! But, sometimes on the weekends, I do a little cheating! 😝
I like to prep my bacon for the week, on Sundays, if I am already going to be cooking. So, I decided to make this delicious breakfast sandwich! I do keep bread in the freezer, for these special occasions! The frozen bread, just goes straight into the toaster, and it always turns out great!
Frying the egg in a bacon greased pan, makes this recipe super easy to accomplish. Then, just using your handy spatula to move the egg from the pan to the toast is a breeze!
I also like to use this handy egg organizer for my refrigerator because, it keeps them fresh, and protected. Read more about how I organize my fridge and freezer!
This recipe, is super tasty! It's easy to make, and you can always use extra bacon!! So check out the detailed recipe below!
Are you like me? Struggling to make it all work, and slightly addicted to Pinterest? Have big plans for all your DIY projects or recipes to try, you'll get to…someday? Save yourself valuable time, come see and share the trials & triumphs of motherhood.


Also get access to the SFM resource library (printables – calendar, menus, kids book and more)
Best Breakfast Sandwich
Easy and delicious breakfast sandwich!
Ingredients
2

Slices

Sourdough Bread

2

Fried Eggs

2

Slices

Bacon

Shredded Cheese

Or cheese slice

Butter for Bread

Salt & Pepper to taste
Instructions
Cook package of bacon, until nice and crispy! Then set aside!

Put bread into toaster.

Crack egg into bacon greased pan. Add salt and pepper.

While egg is cooking, it goes fast! Timing is everything! *Toast should be done a little after starting the egg cooking process. Butter bread, add cheese, and bacon. Set it aside, and have it ready, so you can transfer egg, straight to your sandwich.

I usually cook both eggs at the same time. Use spatula to GENTLY (don't want to burn yourself with the hot grease), toss some grease over top of eggs to slightly cook. I like my yolk runny, so I do this part fast! About 30 sec to 1 min!

Lastly, transfer cooked egg, to top of prepared bread. Cut and enjoy hot!
You May Also Like