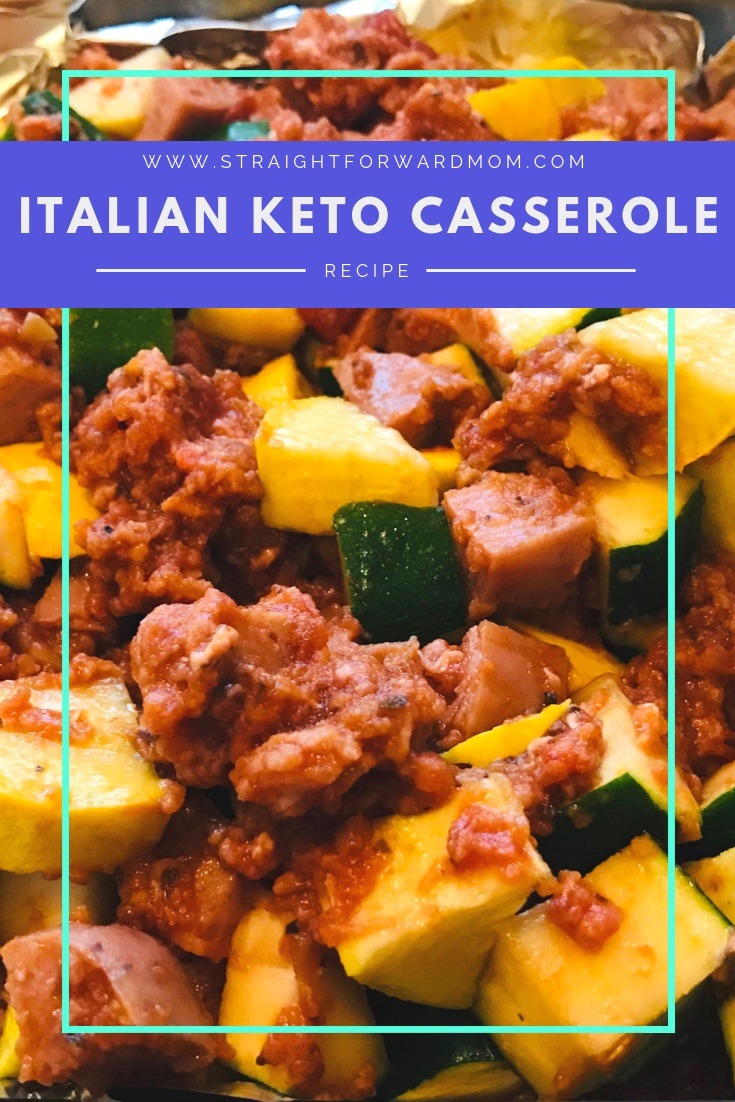 The Best Keto Beef & Sausage Italian Casserole
---
This casserole dinner dish is a great replacement alternative for our Italian dinner night. We used to eat lots of pasta dinners. That was before we knew how these carb loading meals, effected our bodies. Since, making the change to eating low carb and keto, I have felt so much better mentally and physically. I am able to keep up with my kids all day, I have lost some excess weight, and my acne (that I have struggled with for years), is getting much better.
All of these great benefits has made sticking to this new way of eating a whole lot easier to do. Try it for yourself and see how it impacts and changes your life. Do your reaseach and check with a health professional before starting on this life changing food journey!
Save time in your day with this easy casserole dinner recipe!
As a busy mom, finding time to make dinner, and figuring out what to make, can sometimes be a daunting never ending task, that repeats itself everyday. So, I am here to help with that, try my recipes and don't let that stress of 'what to make for dinner', get to you anymore!
This simple recipe tastes great. It doesn't take a whole lot of cooking skill, and can just be tossed in the oven. I love that! It's great because while dinner is baking, I don't loose out on any family time. Or I can use the extra time to tidy up my kitchen, and even put my feet up for a few! I hope you enjoy this casserole dinner recipe!
Also get access to the SFM resource library (printables – calendar, menus, kids book and more) *Please note if you opt in once, you already have access. (Just go to the library-link in email)
Keto Italian Casserole
Delicious and cheesy, melt in your mouth dinner!
Ingredients
1

lb

Ground Beef

5

Sausage Links

1-2

Cups

Tomato Basil Garlic Sauce

Or red sauce of choice

2

Zucchini or Squash

I like to use 1 of each

1-2

Cups

Shredded Mozzarella
Instructions
Preheat oven to 350 F. Line a 9×9 inch baking pan with foil. Add ground beef, cut up or use ground sausage and mix together. Pour sauce over top and mix all together.

Cut up zucchini and squash into bite sized pieces. Add to casserole and mix well, then cover with foil and bake 35 minutes at 350 F.
Here's some great products, I like to use in my kitchen, to help me make these great recipes! You can do it too!
You May Also Like