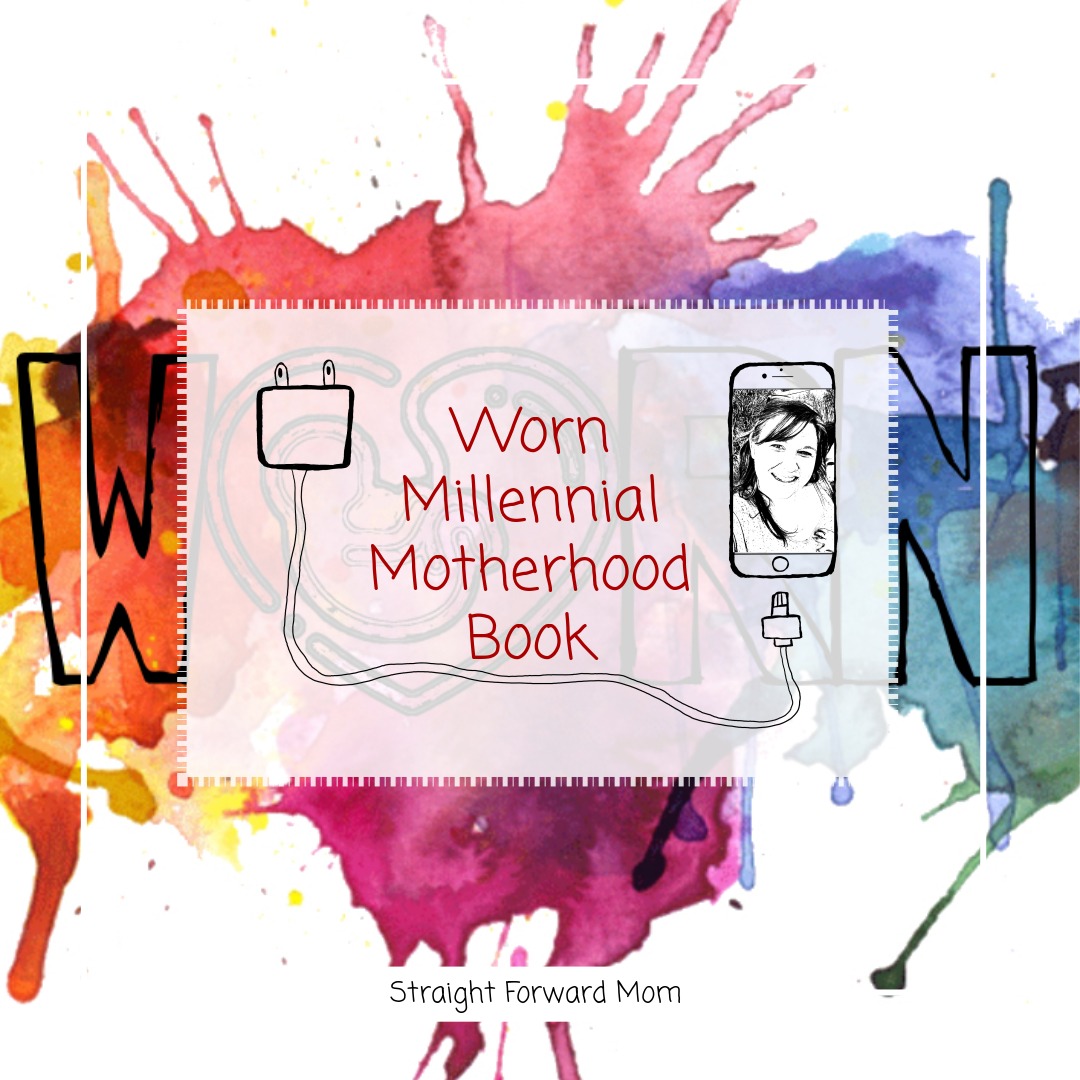 Check out my Motherhood Book!
Worn: An Unfiltered Journey through Millennial Motherhood
This motherhood book wasn't an easy one for me to write. You will understand once you've read it. I share parts of my life that have been difficult to process and experience. Though, I am extremely hopeful that you will find my journey helpful and inspirational.
Motherhood early on is very hard. From that positive pregnancy test to holding that newborn baby. Social norms were looming over me at every turn. If it wasn't enough already?
I faced loss, depression, self doubt, loneliness, and more. I talk about how I have been able to work through these issues. It wasn't an easy journey for me. I hope you can find the reassurance and help you need through my book.
You can also read about my full labor and delivery experience here.
Worn Motherhood Book Description
Raise your hand if you are on your phone more than in the present moment your child? Be honest with yourself. Are you falling victim to the social norms of our 21st century society? Struggling to make sense of your technology addiction, leaving you exhausted and overwhelmed? Trying to keep up with the latest motherhood trends of not gaining over 25 pounds during pregnancy, or stressing on breastfeeding a newborn, and dealing with the humiliation of your toddler's public tantrum?
I've experienced it all and felt worn down by the struggles. I beat myself up more times than I can count, inflicting my own self demise. Look inside my life of millennial motherhood. Find reassurance from my unfiltered life dealing with real issues that arise during pregnancy, postpartum, infancy, and up to toddlerhood. See how I survived my journey and battle the continuous struggles. Learn from my mistakes and take back the control of your life that these social norms are chipping away at. The ability to achieve greatness starts with a clear path and your own definition of it. Start yours today and dive on in.
Front
Back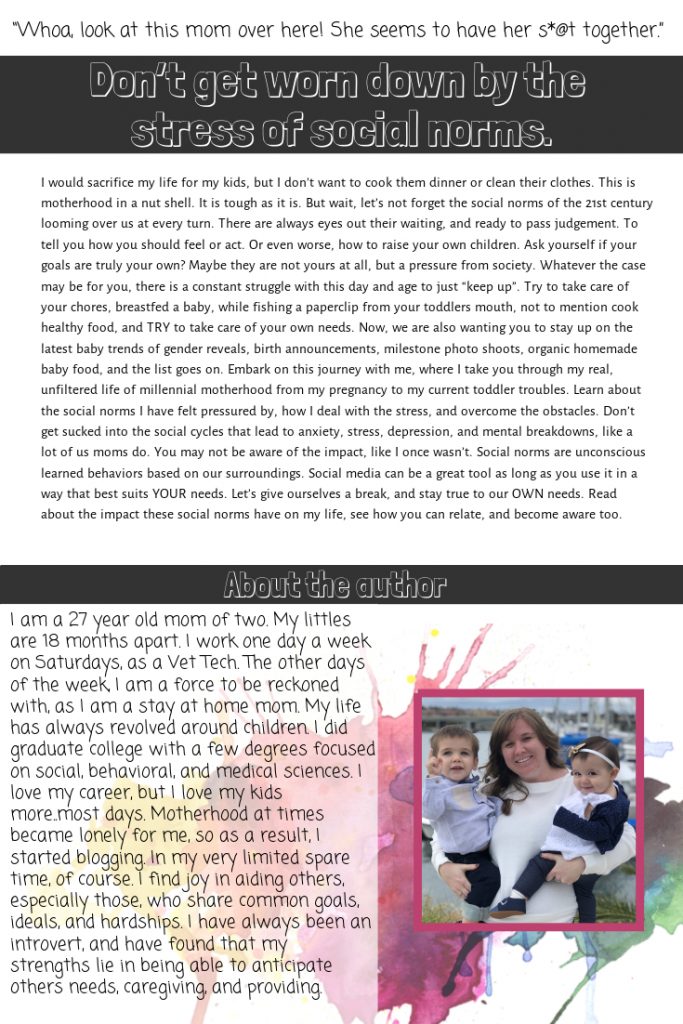 I will be launching a paperback and audiobook too! Stay tuned!
I love teaching my kids, but I also love to teach myself new things too! As a busy mom it's hard to find the time. I love to use Audible to listen to books while I rock multitasking! It's truly a life changer.
Give it a TRY! Great for gifts & kids learning too!
Pin Me!
Paperback Version is available here!