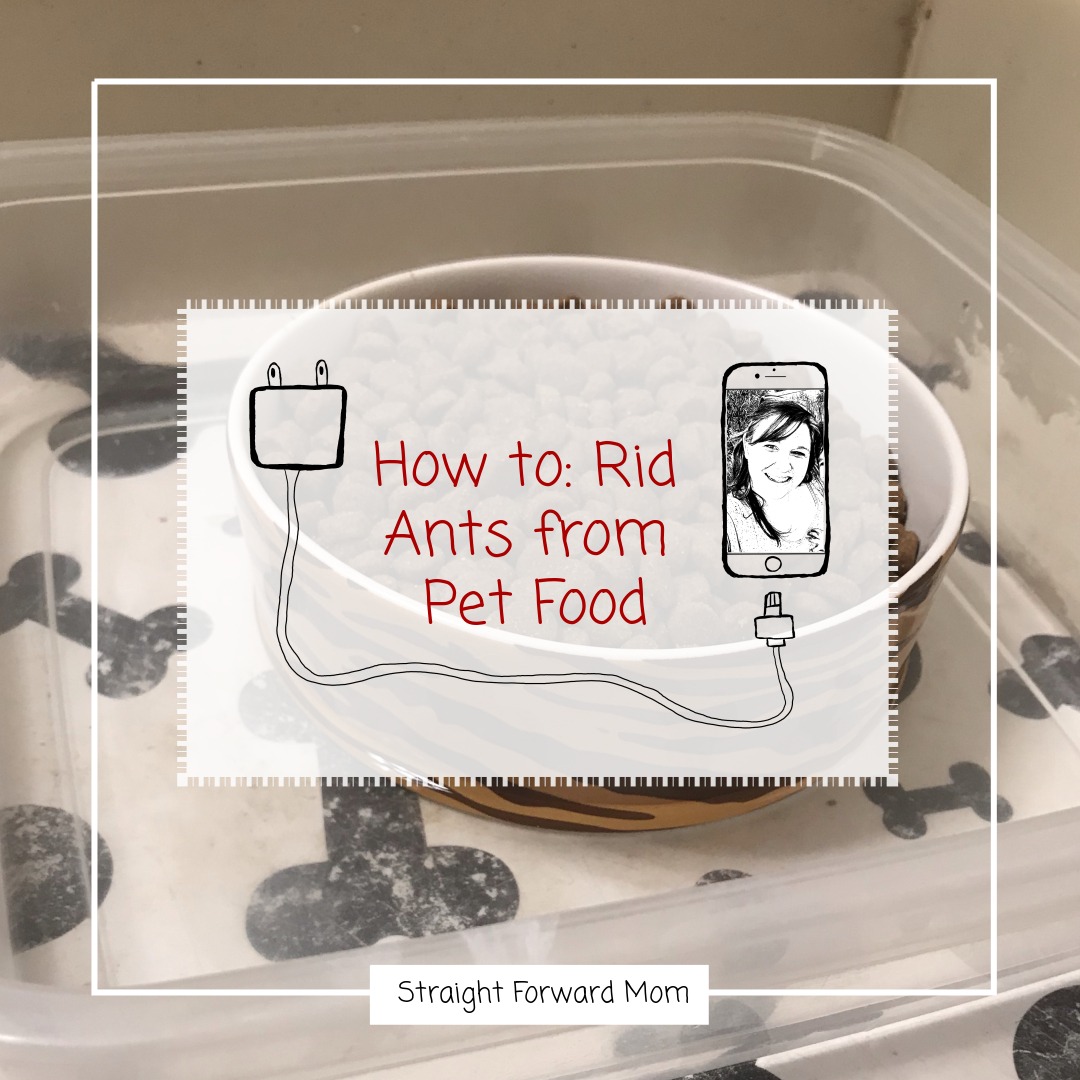 Simple Way to Keep Pesky Ants Off Pet Food
Every summer we have the same issue of ants coming inside our home. One of the first things that always gets hit is the pet food! It's hard to keep pesky ants off my pet's food! Well, not anymore!
I like to free feed my cats, and I watch their weights to make sure, they aren't becoming obese. Since, they are free fed, this offers pesky ants the perfect buffet option! They do get some wet food in the evenings, which is their little treat! But I try to be diligent about washing the bowls after they are done eating.
The Simple Way to Keep Pesky Ants Off Pet Food
It's super simple! I just bought some tubberware at my local dollar store and I put a little water on the bottom and place the bowl of food inside. You can use any tubber or flat container you have as well!
I use a ceramic bowl so its heavy and they can't nudge it to the side of the container while eating. Because ants can't swim, when the bowl is surrounded by water, it's safe! Then WAALA, Ant proof! I no longer have to wake up in the mornings to a giant trail of ants, and not to mention I don't have to waste my cat's food! I call that a win!
The wet food they get is always gone quickly, so I always just put the bowl in the sink to soak shortly after they are finished as to not attract any ants.
Success!
I have had much success, with this way of keeping pesky ants off the pet food! This method does get a little tedious because, my cats are messy eaters and drop crumbs into the water portion of my set up. I just have to keep up on it and make it part of my routine to put fresh water in when I refill their food.
I also have to feed my cats on the counter in my bathroom so that the dogs don't eat their food! This works out really great with having the sink so close for easy clean up.
It's really nice, not to have to worry about the ants getting into their food anymore! Because, let's be real, nobody likes to come home or wake up to a mess to clean!
I love teaching my kids, but I also love to teach myself new things too! As a busy mom it's hard to find the time. I love to use Audible to listen to books while I rock multitasking! It's truly a life changer.
Give it a TRY! Great for gifts & kids learning too!
Alternative Methods
If you don't like the look of a cheap plastic container on your countertop or floor, then there are other, more expensive alternatives.
This one is call BugSnug Ant Proof Legs for Trays. It is an insect repellent gel. It works by applying it onto the bottom of they tray so the ants wont want to climb up the leg to the food. I personally, haven't tried it, but you can look into it, and see if it's something that might work for you!
This other option, is a uniquely designed food bowl to keep ants out. I read the reviews on it, and some had success, and some didn't. But, if that's something your interested in, then give it a try. They are called Ant Free Pet Bowls. They seem super simple and easy to use!
There are definitely, some choices here on how to solve this untimely issue. These all make this a simple way to keep pesky ants off pet food, just choose what works best for you! I like to save money where I can, so I tried my way with the cheap rubber ware I had on hand and just put some water in it! It has worked out great for me!
Other Helpful Pet Posts
I hope you found this helpful! Check out some of my other informative pet posts!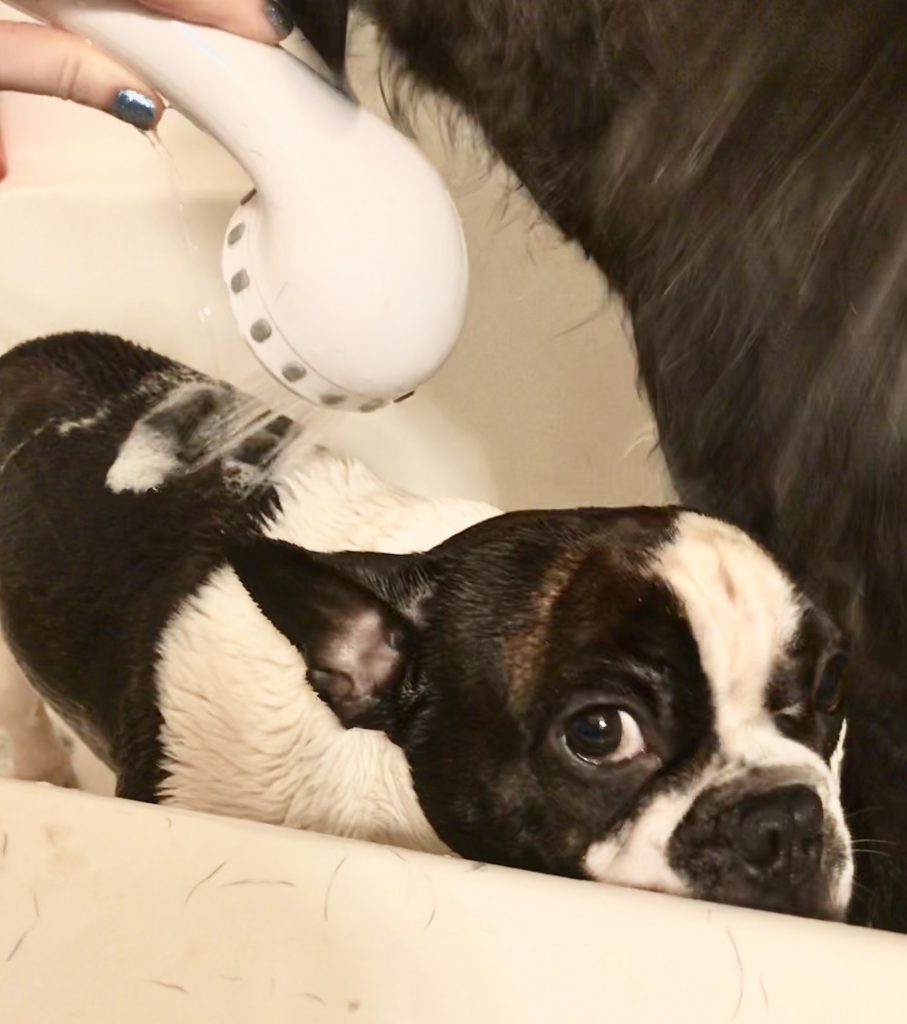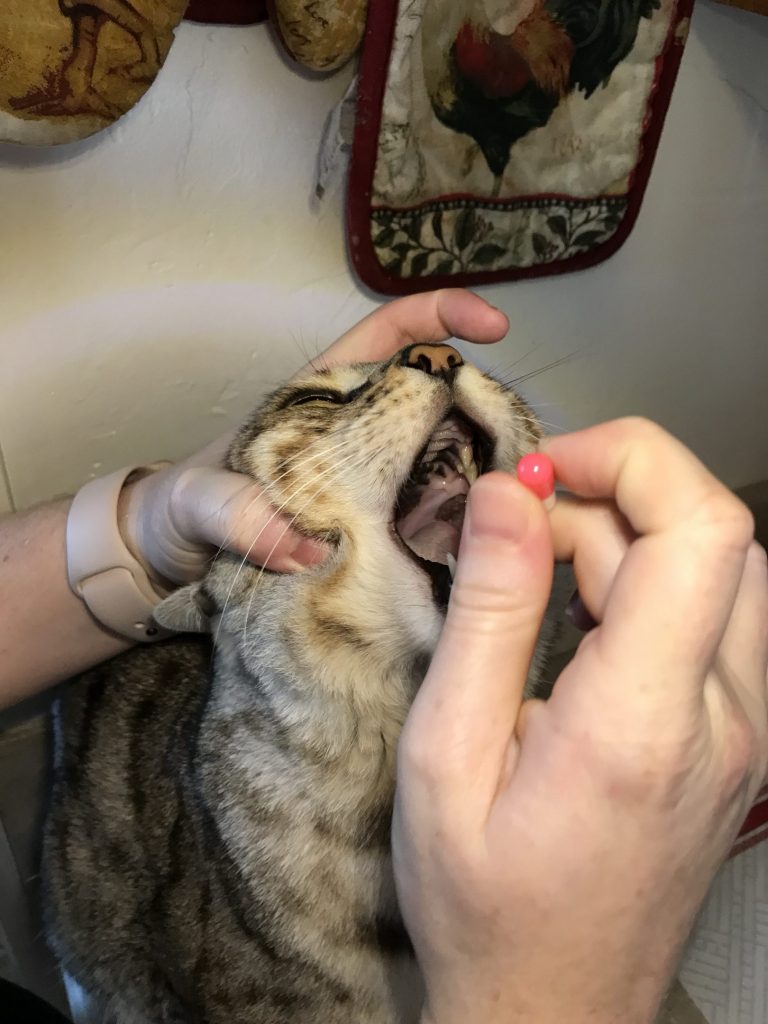 I absolutely love Amazon Prime for all of my shopping, it's so easy and free delivery is the best! Especially with the amount of shopping I do! So many great perks!
>Instantly watch thousands of movies and TV episodes
> Borrow Kindle books
>Get unlimited FREE two-day shipping (no minimum order size)
Start Your FREE Trial!