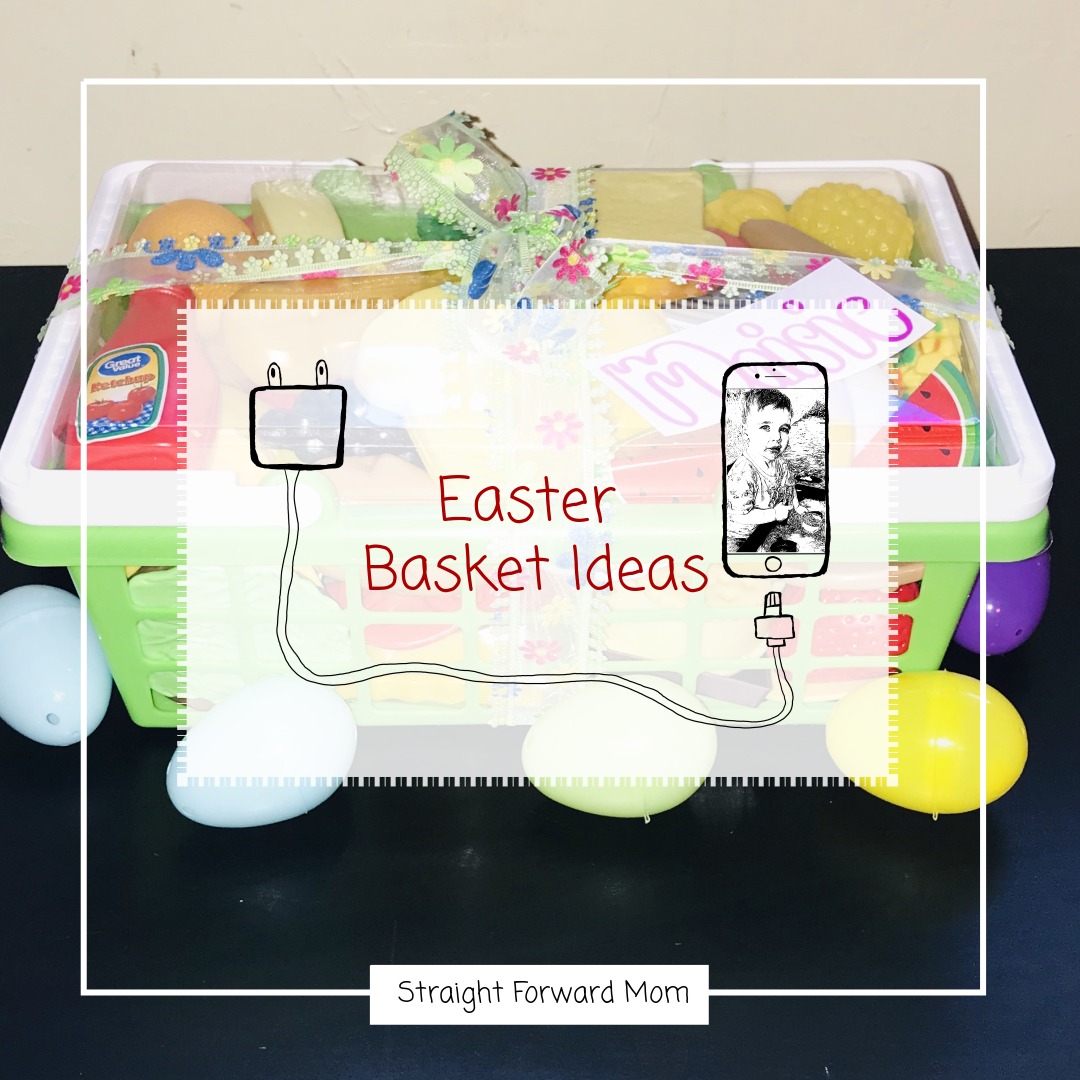 Easter Baskets for Kids [Baby, Toddler, Teens]
This year is already flying by! Can you believe it is already Easter time? It feels like we just had Easter yesterday. Don't forget to make those Easter baskets!
Well, if your stuck on what to put in your kids Easter baskets this year. Ive got you covered.
Easter baskets don't need to be a source of stress. Make it simple. You don't need to spend a whole bunch of money either. I was able to do both my kids easter baskets this year for about $20!
Baby Easter Basket Idea
This is my daughters first Easter! We are so excited to spend this wonderful day with her. She doesn't understand what easter baskets are, what candy is, or how to get the most Easter eggs in an egg hunt.
But she does like to watch her brother do those things. She also, loves to touch things, grab toys, and put them in her mouth. So, I kept her easter basket super simple.
Here's What I Did!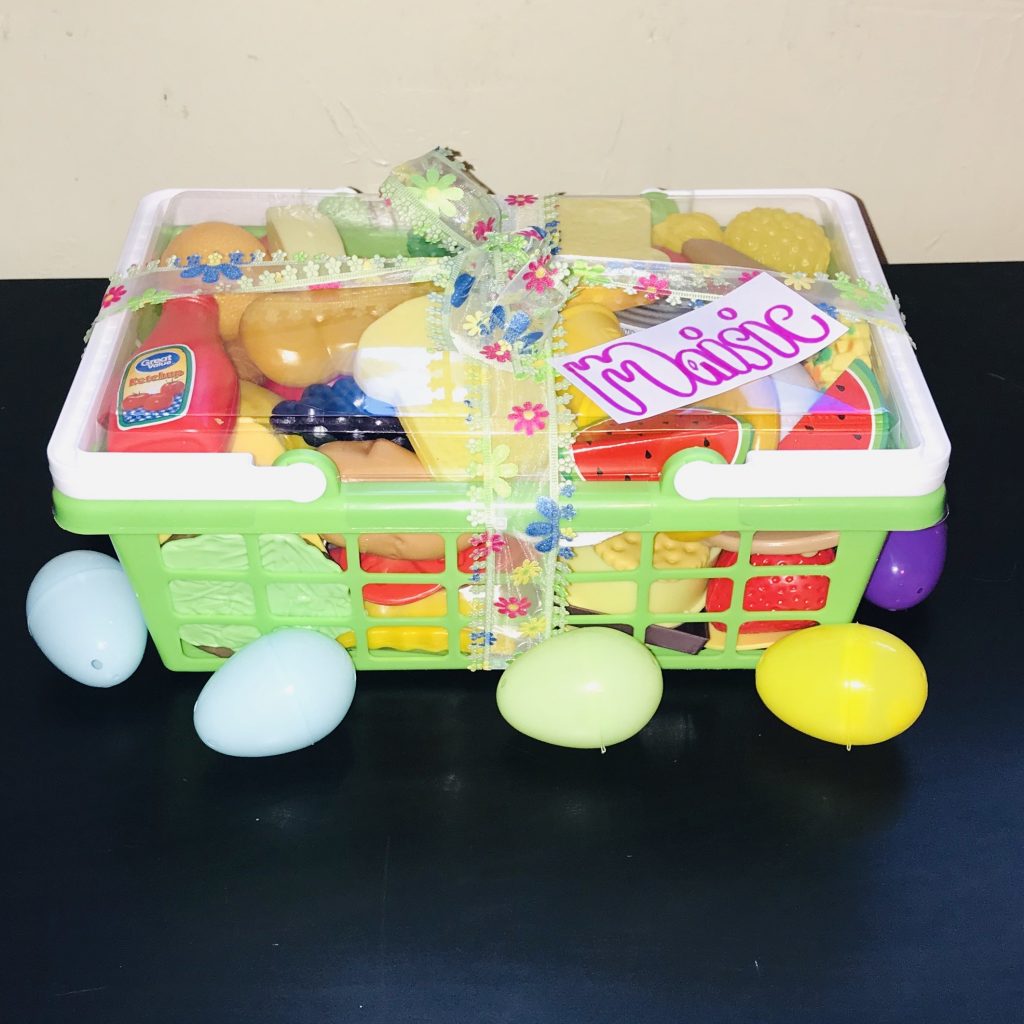 This idea was super easy to do. She is going to love reaching for all these fun toy pieces and exploring each one of them. It was such an easy purchase!
I know that my 2 year old will also love to play with this toy as well! I didn't even have to stress on buying her a basket since, it is already in one! Score!
All I had to do was tie a ribbon around it, and I wrote her name to add a personal touch! Waa Laa! Easy peasy cheap easter basket idea for my baby!
Baby Easter Basket Stuffers
STUFFED ANIMAL
TOY
BUBBLE BATH
BUNNY/CHICK WASHCLOTHS
SQUEEZE PUREE POUCHES
SNACKS
FEEDING UTENSILS. Check out my blog post, how I used this product. Here.
EASTER OUTFIT
SHOES
TEETHING TOY
AMBER TEETHING NECKLACE
Toddler Easter Basket Idea
My son, who is turning two next week, has already experienced two easters already! He still isn't quite sure what to do in an Easter egg hunt. But he sure does know what candy is, and how to open an easter basket!
I really try not to give my son a lot of sweet and sugary food. I noticed that when he does eat lots of sugar, he is more difficult to handle. He will have energy spikes, highs and lows, and mood swings.
Because of that, I decided not to put any candy in his easter basket.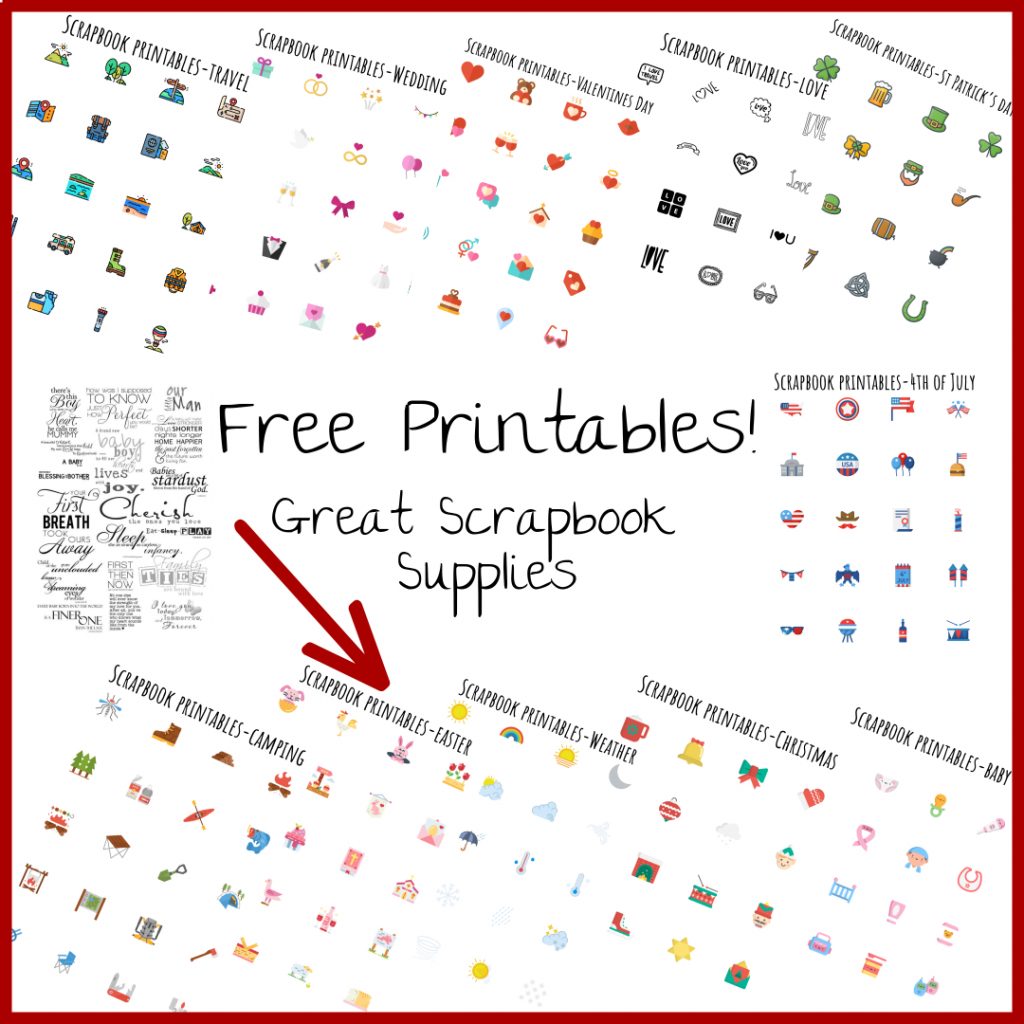 Here's What I did!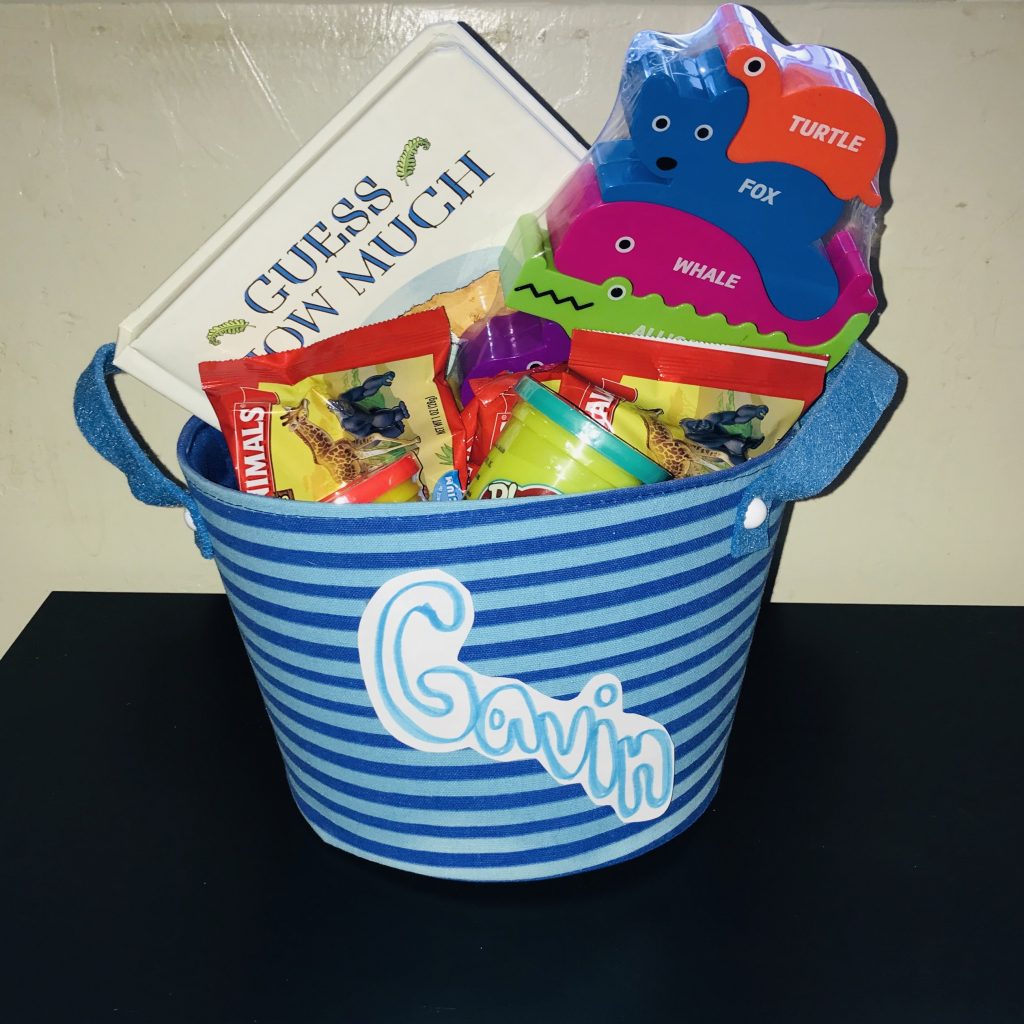 This idea was super easy to do! I had this easter basket and easter grass leftover from last year. So I was able to save some money there!
My son is also getting a great play dough kit for his birthday, so I added some extra play dough to his easter basket as well. Each container was about 50 cents.
Instead of doing candy, I did animal cookies. Each cookie pack has about 7g of sugar, versus your average small sized candy with about 9g. Thats just for one! I also plan to use these cookies to put one in each of his Easter eggs for an Easter egg hunt!
My son is really into reading books and learning activities. So I included, a stackable learning puzzle, and a fun easter book. I can't wait to see him tear into this great easter basket!
Toddler Basket Stuffers
Chalk
Sunglasses
Stickers
Crayons and Coloring Book
Pajamas
Stuffed toy
Teen Easter Basket Idea
My kids are both young still, I haven't gotten to the teenage stage of their life just yet. But, when I look back, to when I was a teenager, this is something cool that I would have loved!
Here's some great ideas!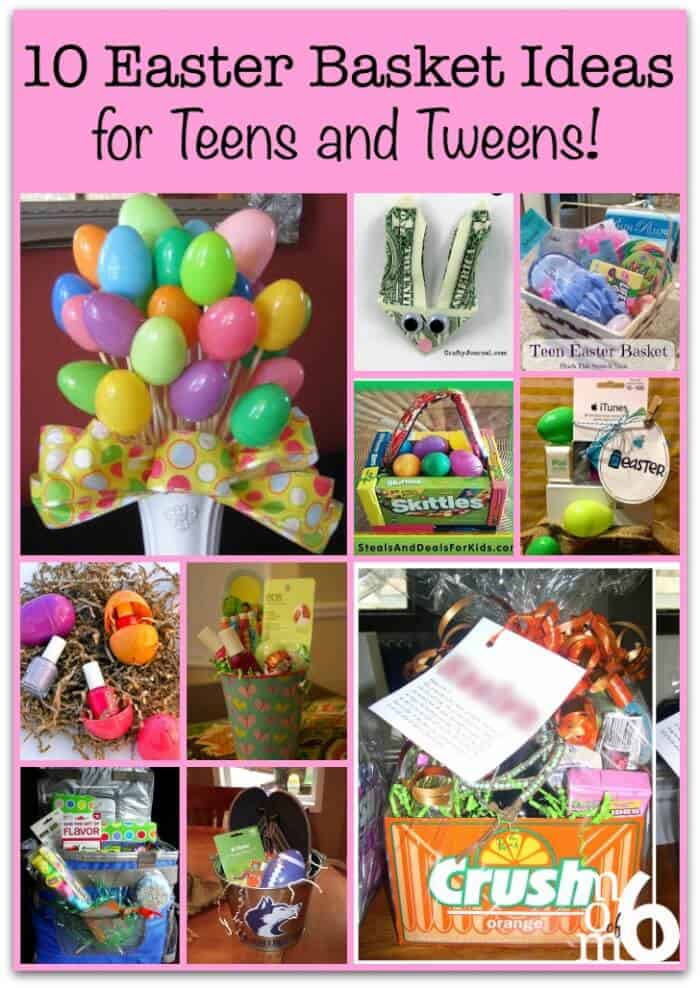 Easter time is so fun! Check out some great easter activities for your kids to enjoy!
I absolutely love Amazon Prime for all of my shopping, it's so easy and free delivery is the best! Especially with the amount of shopping I do! So many great perks!
>Instantly watch thousands of movies and TV episodes
> Borrow Kindle books
>Get unlimited FREE two-day shipping (no minimum order size)
Start Your FREE Trial!