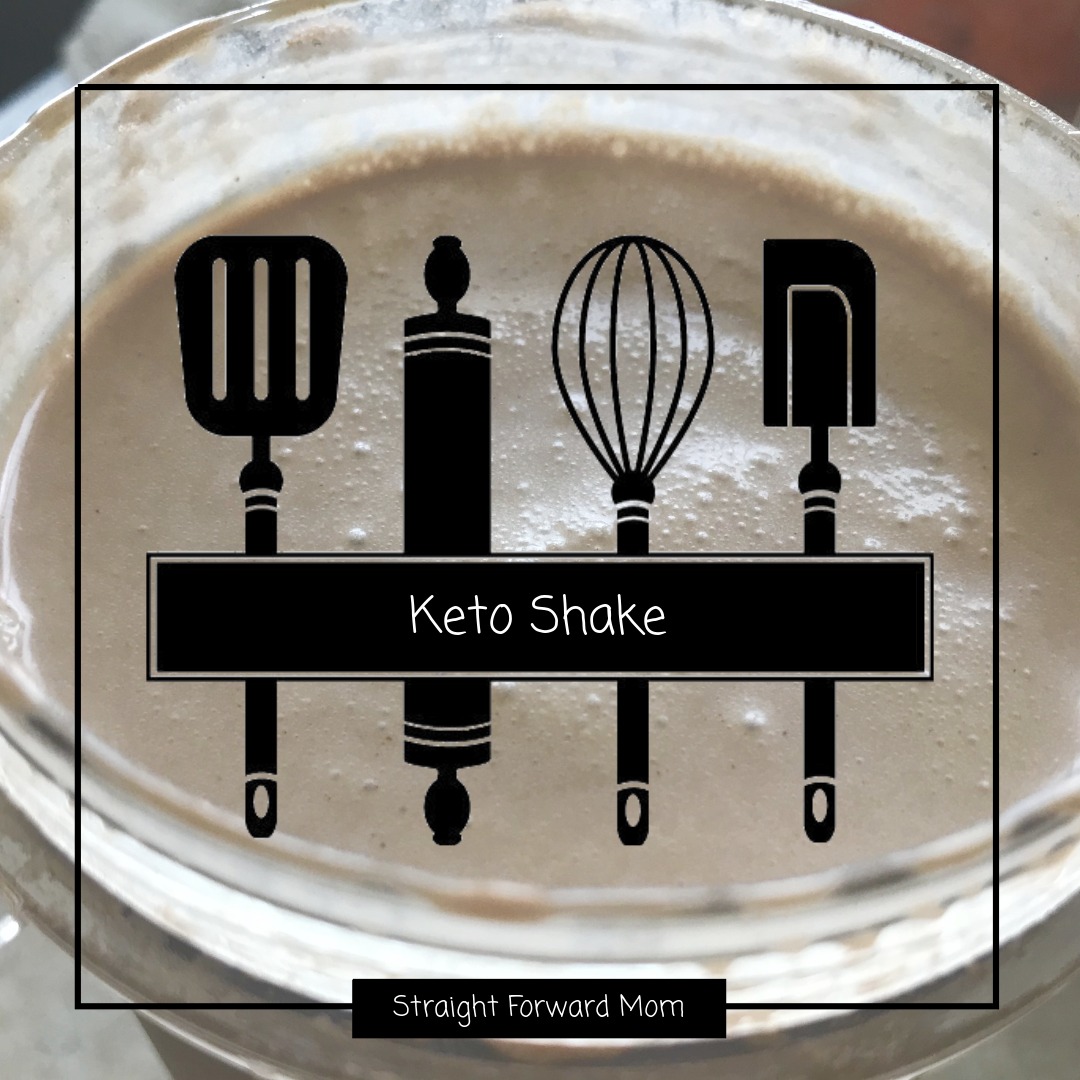 Easy Keto Shake [Meal Replacement]
I absolutely love this keto shake recipe! It's super easy and simple to make. It has it all! Punched with fat and a little bit of protein! Rich chocolaty and peanut buttery flavors that will be sure to satisfy your sweet tooth and hunger needs.
Keto Shake
I have started my new journey into eating low carb and implementing some keto elements as well. You can read about my weight loss and lifestyle change here.
It amazed me how much better I felt after making the switch to eating low carb/keto foods, as well as doing some intermittent fasting. I could really tell when I cheated with carbs or sugar. Because I would get these mood swings and hunger spikes. My energy levels were also drastically different. After eating a carb full meal, I didn't want to do anything.
This keto shake was a game changer for me! I wouldn't have been able to transition over to this new lifestyle without this amazing shake. I would drink this shake almost every day. It is that tasty!
Here's the Keto Shake Supplies
I have found with this way of eating, the supplies and ingredients make all the difference in the texture, consistency, and taste. For this shake recipe, it's important to use a good protein powder. I really like the Orgain Organic Chocolate Protein Powder. It's the perfect amount of chocolate flavor and doesn't taste grainy or chalky. I recommend you give it a try. Find it here.
Another thing that makes this keto shake recipe so amazing is my magic bullet. It's the perfect single serve little blender. It's so small and doesn't take up hardly any counter space in my busy kitchen.
It also is super easy to use and clean. My shakes come out perfect every time! It's not very expensive either! Bonus! It comes with a smaller cup that I use every day to make my toddler a smoothie! I have to sneak in his vegetables somewhere! I seriously love this thing! Get it here.
The Keto Shake Recipe
I am bad about measuring out the exact amount on this keto shake recipe. So, I use a 16 oz cup. I add my ice to about 1/4 of the way. The more ice you add the thicker your shake will be, so keep that in mind.
I then add my almond milk to cover my ice layer up with a little additional. Next, I add my heavy cream and this usually takes my cup to a little less than half. This is your fat right here so add as much as you'd like to meet your ratios, if your keeping track. Personally, I don't. I just make sure to intake fat. The cream does add a nice creamy texture to the shake, which I love!
Next, I add a few tablespoons of peanut butter. I just like to use the skippy brand, it seriously is the best flavor for me. I know it does have a tiny bit of sugar in it, but that's okay with me.
After that I will add in my scoop of protein powder and a few tbsps of MCT oil. This stuff is really good! But, be cautious if you have never had it before, as it can make you need to run to the bathroom. It doesn't really have that affect on me, but it does for my husband for sure!
Another thing I add to my shake that I didn't list in the ingredients list is collagen powder. This stuff does wonders for my hair, nails, and skin (especially with those pesky stretch marks). I highly recommend you try it! Check it out!
Lastly, I just top off the rest of my shake with some water. Screw on the lid. Yes sometimes I fill it a little too high, but that's fine. Then I just turn it upside down and match it up with my magic blender slots and twist. Away it goes and in seconds, I have a perfectly thick, creamy, chocolaty keto shake!
I do mention this recipe a lot in my awesome monthly meal plan. So you should def check that out! I did this plan for a few months while I was breastfeeding my daughter and it really helped me to lose the weight I wanted too! Read about it more here.
Keto Fat/Protein Shake
I love this tasty shake! Helps me stay on track to feeling great. It's so yummy and easy to make, it will complement any snack or be a meal itself!
Ingredients
1/2

Cup

Ice

1/3

Cup

Unsweetened Vanilla Almond Milk

1/4

Cup

Heavy Cream

3

TBSP

Peanut Butter

1

Scoop

Orgain Organic Chocolate Protein Powder

1 to 2

TBSP

MCT oil

1/2 to 1

Cup

Water
Meal Replacement
This keto shake makes for a great and satisfying meal too! I have used it to substitute lunch and dinner before. It's such a great way to stay on track with your lifestyle change. The conveniency of using the magic blender to save me time on dishes makes it the perfect recipe for success!
It's so tasty too! Quick, convenient, and delicious! What more could you ask for?
Amazon Fresh is so easy and convenient! Save yourself some valuable time. Eat fresh, whole ingredients, that ships right to your door! We have it made!
You have to try the FREE Trial! Trust me!