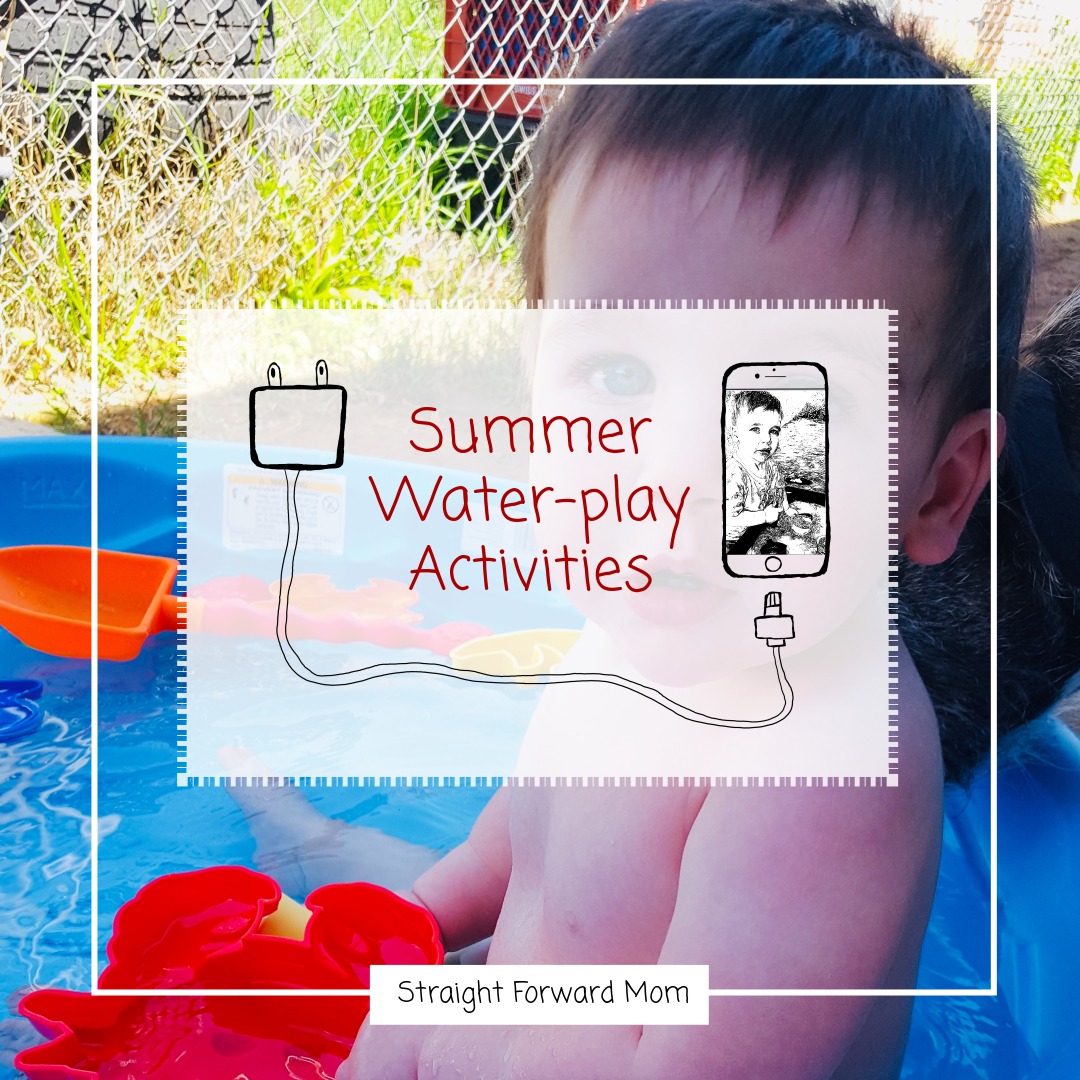 Baby/Toddler Activities for Summer Water Play [learning]
With summer fast approaching, I wanted to share some great ideas for baby/toddler water play activities. My kids love the water. These water play activities have helped them to become familiar with water and practice water safety.
It's important for children to have an understanding of what water play is, and how to use it safely. This is a great life skill for them to learn and use forever!
Importance of baby/toddler water play activities
On hot days, it's such a great way to cool off, but there is much more to water play! Water Play provides hours of rich and valuable early childhood experiences to develop their creativity and imagination.
The environment can act as a teacher for your kids. Water play is both enjoyable and educational. It helps them develop hand-eye coordination and math and science concepts. It also enhances social skills and encourages cooperation.
Here are some ways, I was able to use baby/toddler water play activities to help my kids learn motor skills, problem solving, basic science and math concepts, language skills, and social-emotional growth.
Baby Water play splashing Activity
I set up this fun water activity that allowed my baby to splash around. This created a learning environment and he was able to move around in the water and learn balance. You can read the set up process and idea here.
This activity gave him something fun to do. He gained lots of valuable skills from this type of play. One of these skills was the opportunity to develop fine and gross motor skills. This was accomplished by hand-eye coordination through his actions like moving, splashing, and reaching for a toy.

It was an amazing sensory experience introducing him to textures (slippy, slimy) and temperatures. It will also help him master the pincer grip (with the use of small water toys) which will enable him to hold a pencil correctly in school. Plus, it had the added bonus of cooling him off on a warm summer day!
I love teaching my kids, but I also love to teach myself new things too! As a busy mom it's hard to find the time. I love to use Audible to listen to books while I rock multitasking! It's truly a life changer.
Give it a TRY! Great for gifts & kids learning too!
Baby/Toddler water play activity using a pool
I used this water play activity a lot with my son as he grew from baby to toddler. This idea is super simple and easy to do. All I did was get a small baby plastic pool and I filled it with some of his favorite water toys.
He enjoyed hours of entrainment splashing and learning by playing in the water. This introduced him to concepts about motor skills, and learning how to do basic science experiments. He learned this by filling the toys with water and dumping them out again.
Toddler Table Water play Activity
I bought this great table on amazon. I am able to use it for so many things. One of these things, I use it for is water play! I simply set it up outside and fill it with water and sometimes soap! Then, I offer my toddler some toys to play with in the water. Toys like cups, rocks, sifters, containers, bags, basically anything I have around the house that will offer him a learning experience.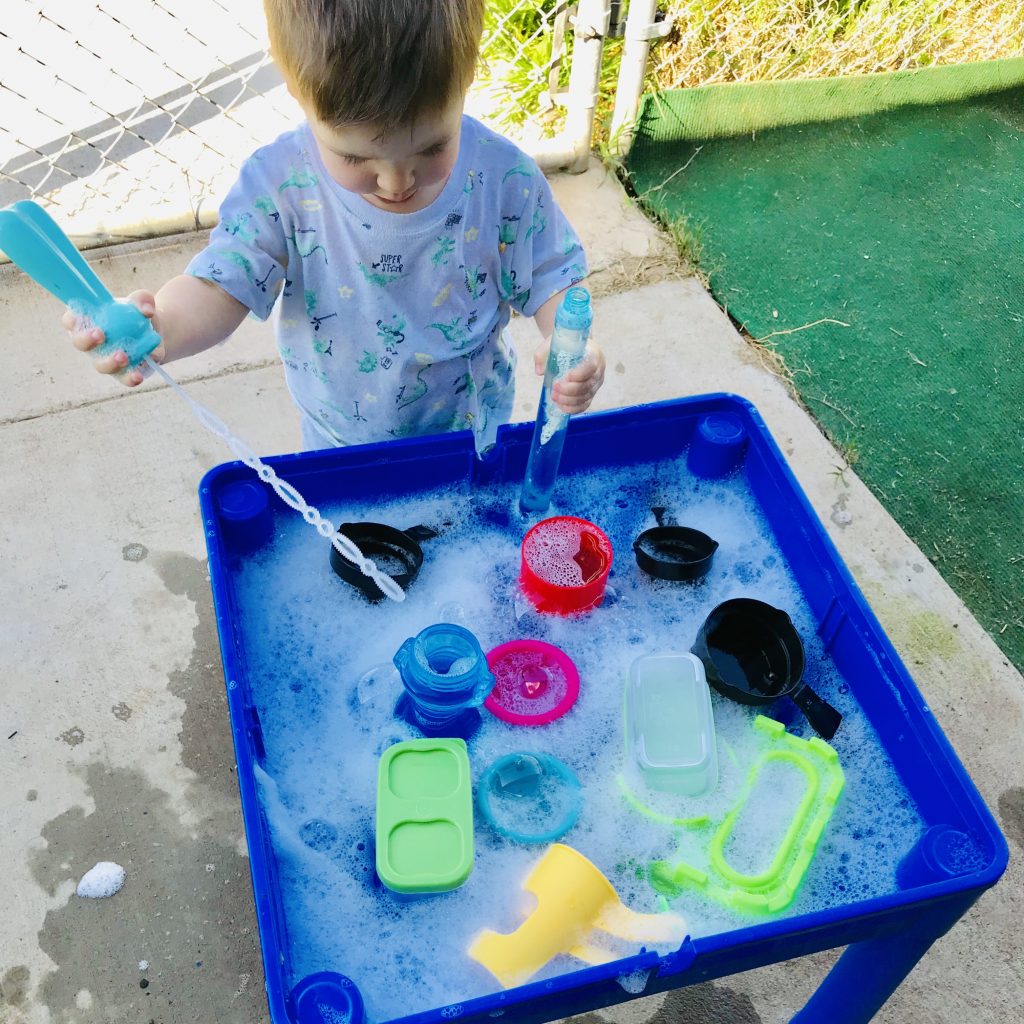 This type of play allowed him to learn problem solving skills, and the basic concepts of science and math. Water play allowed him to explore this new substance and make discoveries about it.

Observing a cup or rock float or sink taught him, in a very practical way, how and why things happen. But above all, it encouraged him to use his imagination and develop creative thinking. This played an important role in learning problem-solving.
The table water play activity helped him to build the foundation for understanding various scientific concepts as well. Did you know you can use water play to teach basic mathematics?
I was able to introduce concepts such as Full, Empty, Half, Less. You can measure and compare volumes and observe motion. You can add rocks, and have your toddler count them and observe the way they flow and change as the water moves.
My toddler had so much fun and learned valuable skills from this simple water play activity. It was super easy to step up and provided him with hours of entertainment!
Infant Swimming Lessons
When my son was 5 months old, I started him in swim class. I took him to this place called aqua pros swim school. My son LOVED swim class! We went once a week for 30 minute sessions. This class took place indoors and the pool was heated. You can read about the whole class, what to bring, etc. here.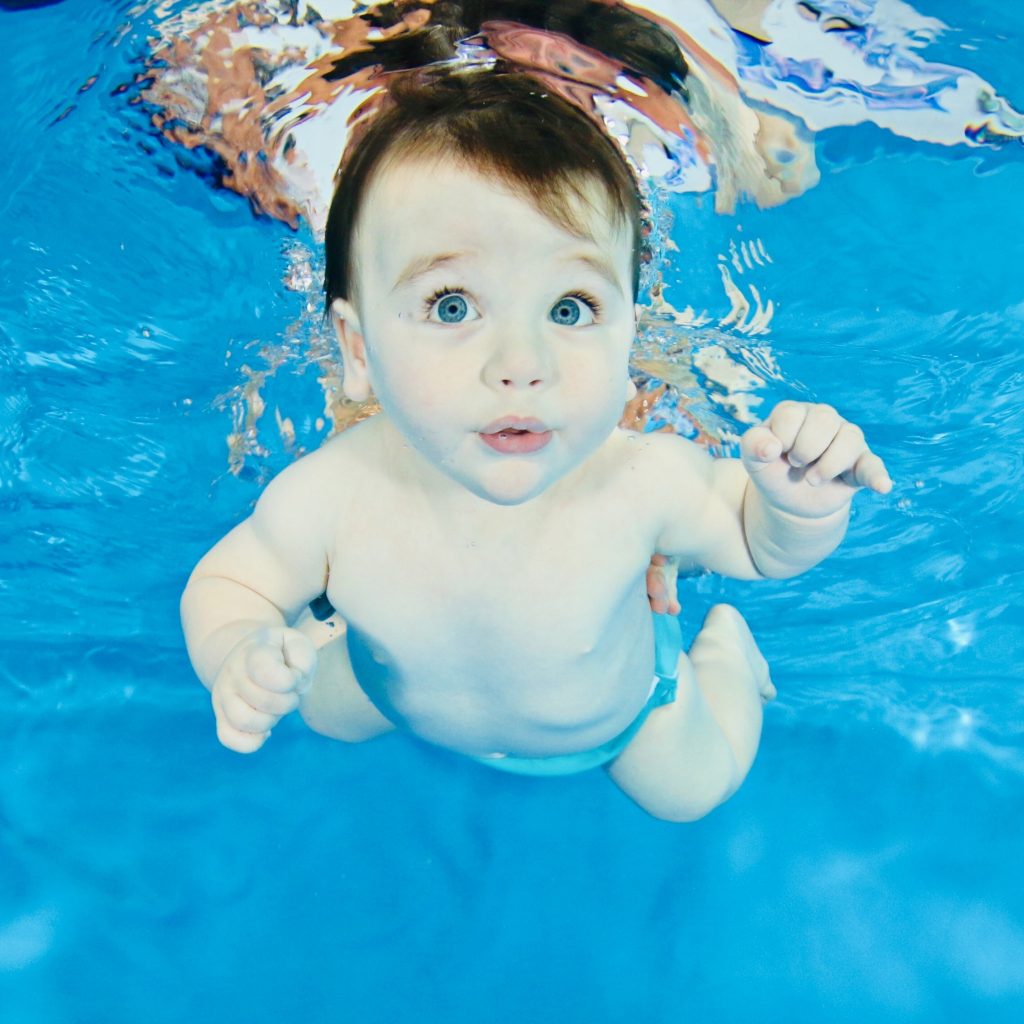 I was able to be there in the water with him and watch him grow to love the water. We would do fun activities for the babies, like sing songs, reach for balls, and learn the basic concepts of swimming.
In our class there were 3 other babies and their parent. It was a quaint little group. I was able to build relationships with the other parents and it was an overall great experience. I didn't need to bring a whole lot to the pool. Just a towel, resuable swim diaper, and his change of clothes for after class. They had showers and shampoo available to use right after class.
What he learned from this water play activity
This class taught my baby valuable skills from water safety, to language skills, to social-emotional growth. He was able to learn all these fantastic concepts in the short 30 minute time we were in the pool.
The water safety learning was accomplished by the way he learned how to hold his breath to the concept of floating. I was surprised on how quickly my baby was able to pick up on these concepts.
Language skills, was another thing he learned. This was achieved by the interaction in the group. We would sing lots of songs like 'wheels on the bus', 'pop goes the weasel', 'row row row your boat', and more!
The social and emotional growth was learned through releasing energy. It was both invigorating and calming for him to wade in the water. It increased his ability to concentrate on one activity like reaching for the ball for example. This allowed him a tranquil and repetitive activity. The gentle warm water allowed him to unwind, order his thoughts and relax. He also learned the concept behind taking turns and sharing the space in the water.
I highly recommend the investment for swim lessons. My son learned so much and it was a great way for us to spend time together away from the house, meet other parents, and bond.
I hoped you enjoyed learning about ways to do baby/toddler water play activities!
I absolutely love Amazon Prime for all of my shopping, it's so easy and free delivery is the best! Especially with the amount of shopping I do! So many great perks!
>Instantly watch thousands of movies and TV episodes
> Borrow Kindle books
>Get unlimited FREE two-day shipping (no minimum order size)
Start Your FREE Trial!