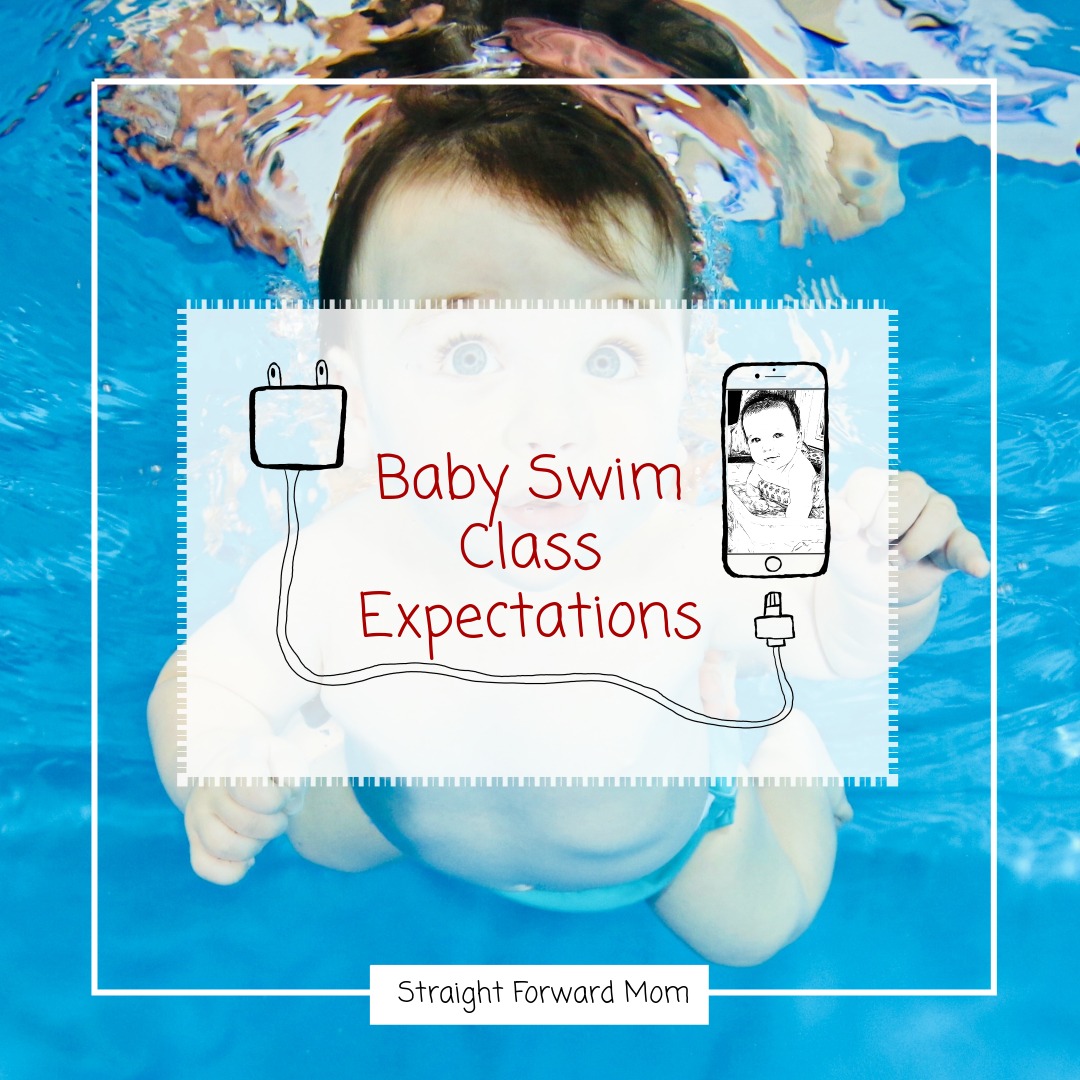 Infant Swimming [step-by-step class]
When my son was 5 months old, I started him in infant swimming class. I took him to this place called aqua pros swim school. My son LOVED swim class. We went once a week for 30 minute sessions. The class was indoors and the pool heated.
What infant swimming had to offer
This class was so great for many reasons. One, it taught him valuable skills from water safety, to language skills, to social-emotional growth. Two, I was able to get out of the house and interact with other parents. Three, he was able to learn about water safety and the basics to swimming.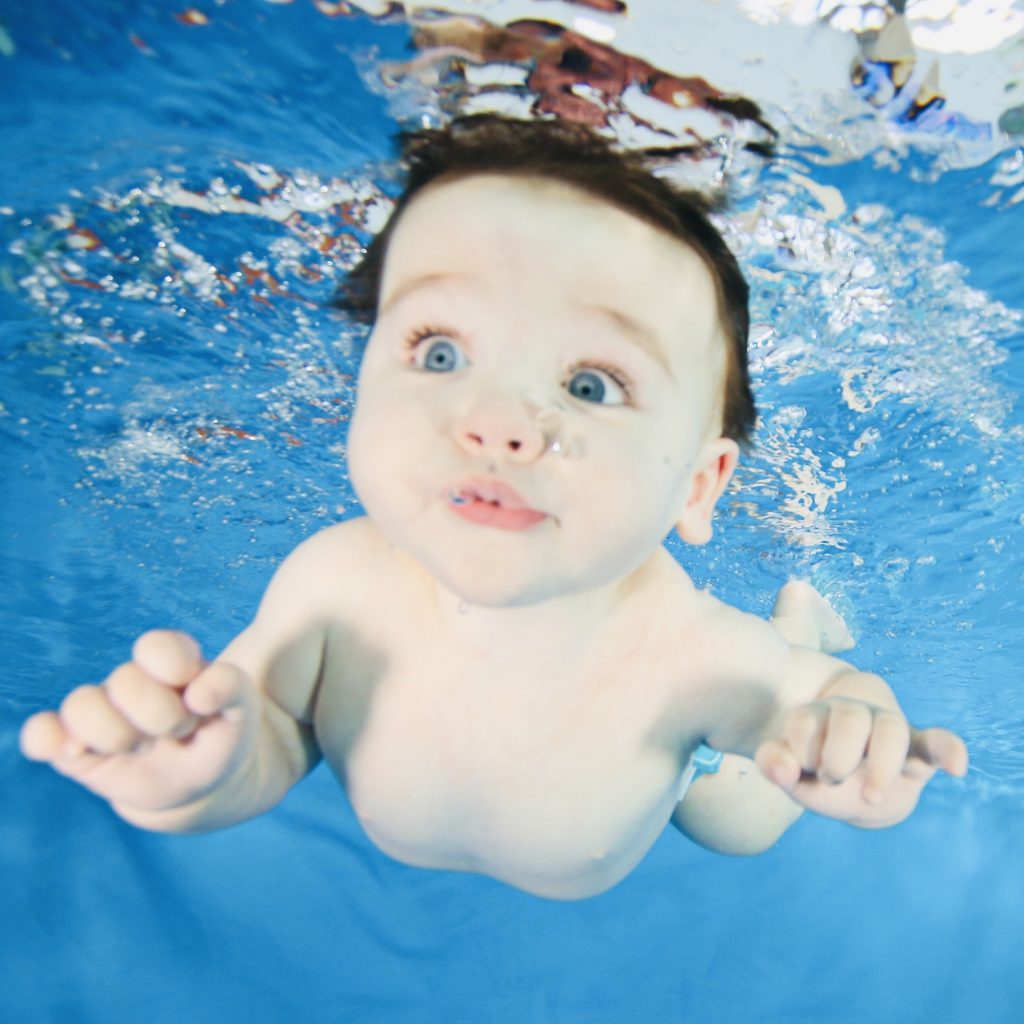 Water safety was taught by showing him how to hold his breath and float on his back. To start this process, we would just dump a cup of water on his head and see if he learned how to take a breath and close his mouth.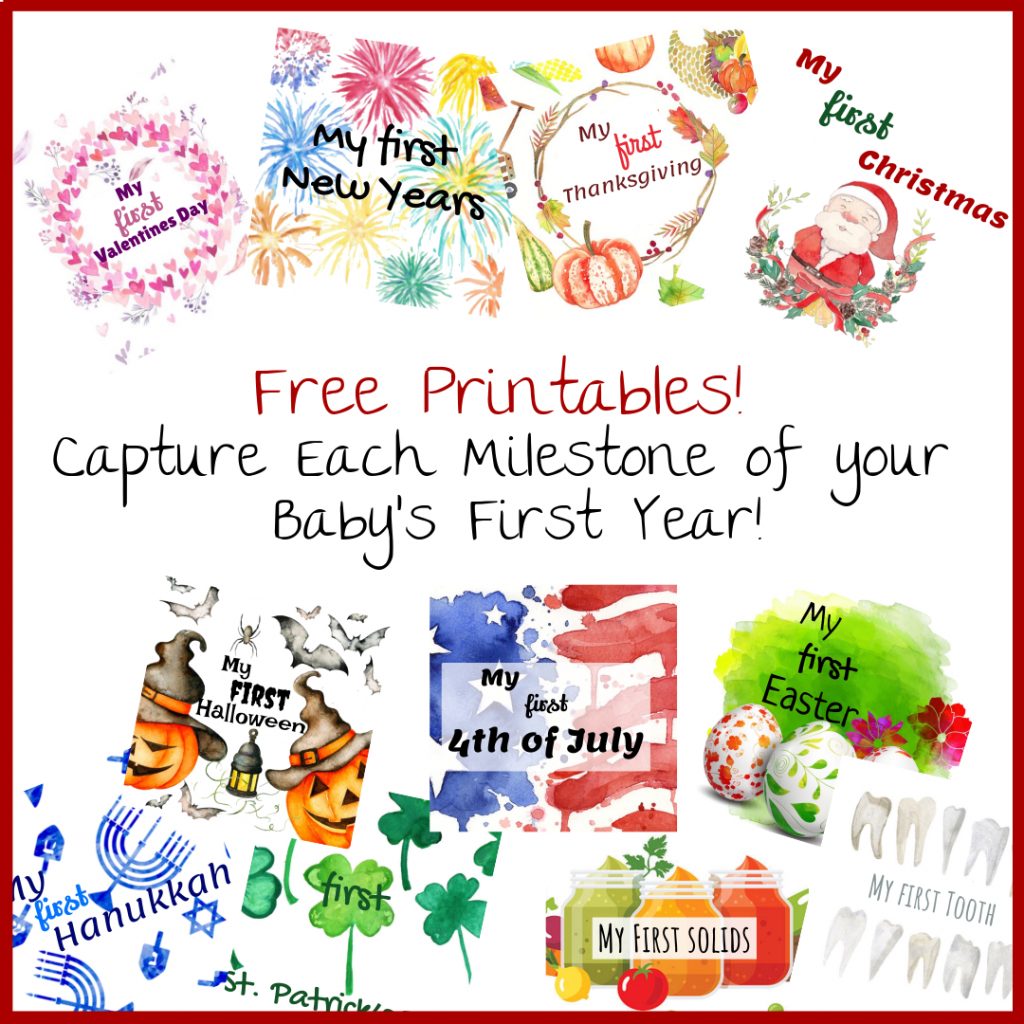 Language skills came from the interactive songs that we would sing during class. The social-emotional growth was learned in many ways, from being around other babies in the water, to learning how to share space in the pool, and take turns.
What to Bring to infant swimming class
I would always arrive to class about 15 minutes early. This allowed me plenty of time to get my baby ready for the water. Because, he is an infant, the parent is required to get in the water and be apart of the whole class. I loved this, and it was great to be involved.
I would just wear my bathing suit under my clothes. My diaper bag had all my usual essentials, I would just add a towel, reusable swim diaper, and make sure I had a plastic bag to put the wet suit in after we were done.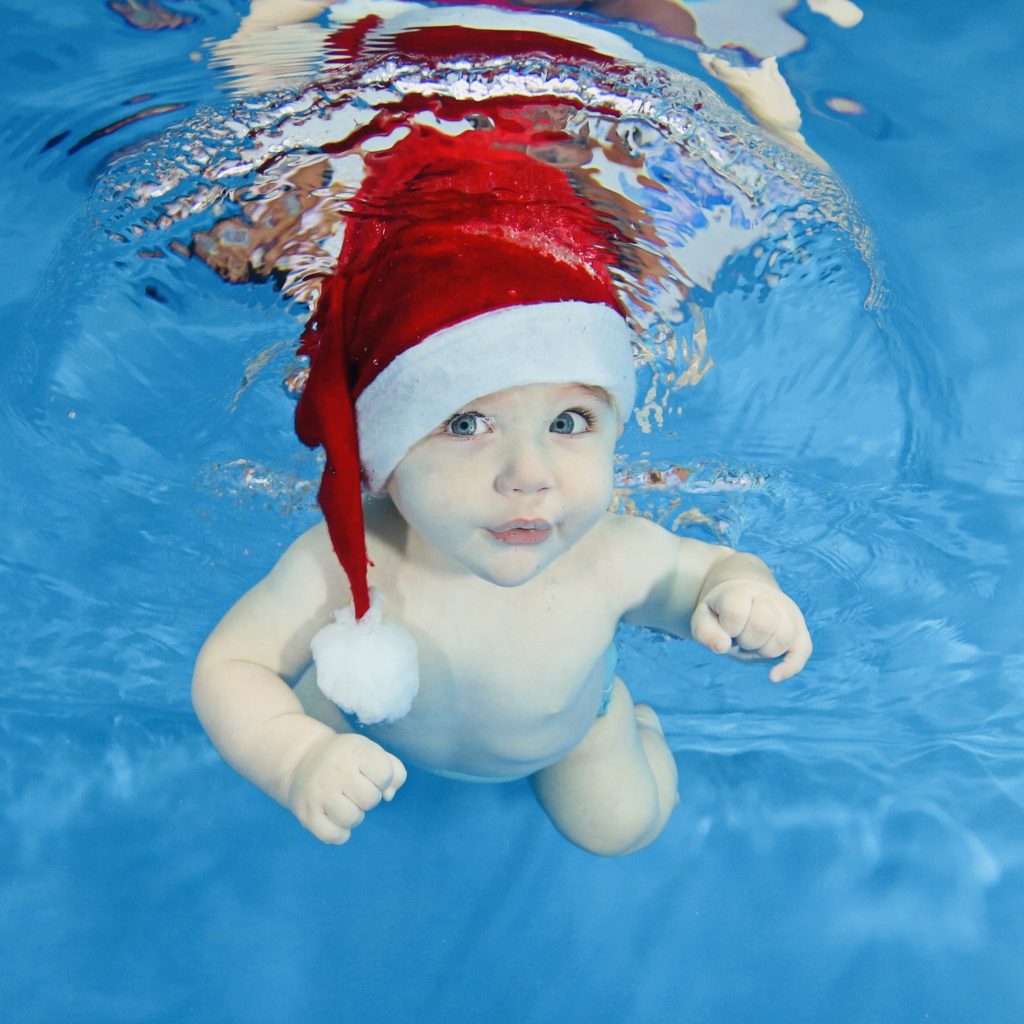 Once, I arrived at the pool, I would pick our spot at a table. Then I changed my baby into his swim diaper, and would get into the pool right after. This usually gave us 10 minutes to swim and get acclimated to the water temp before the start of class. Plus, it gave us bonus pool time! All in all we would probably spend an hour in the pool. I was always worried he would poop in the diaper, but thankfully was always too busy and never did!
Step by step 30 min infant swimming class
The class was limited to 30 minutes and 4 baby/parent duos. So it was a nice small group. We would start each class by going around to each baby and the instructor would dump a cup of water on my their heads. The purpose of this, was to see if they would take a breath and close their mouths. If they did they were ready for 'big swims'.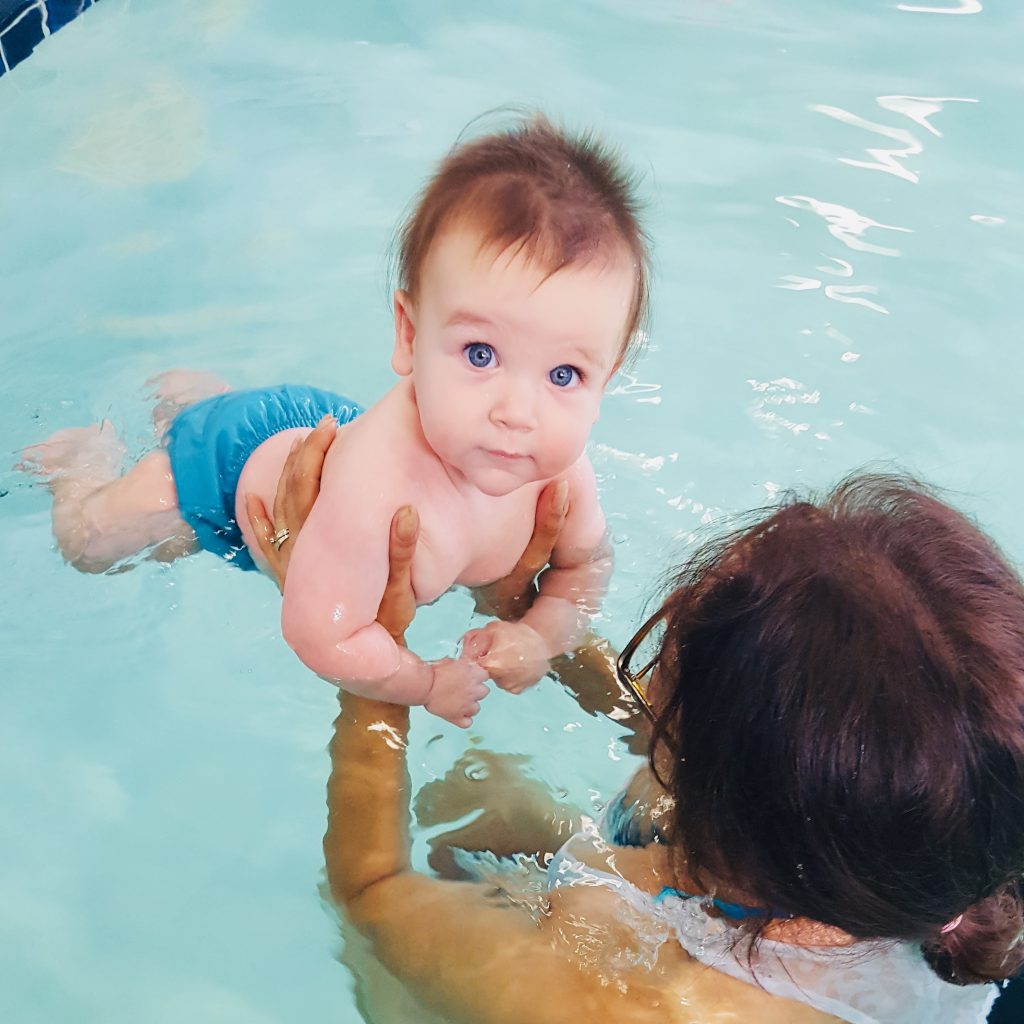 Big Swims
We would do what they called in class, these 'big swims'. You would count it out for your baby and say one, two, three, ready go! On the ready you lift the baby and on go, you dunk them under the water and pass them to the instructor. I was amazed that my son knew what to do under the water.
The instructor is looking to make sure they are closing their mouth and able to take a breath before they will fully submerge the child. After a few round of big swims, we would do some fun songs. Like 'wheels on the bus' and act out the song with the water.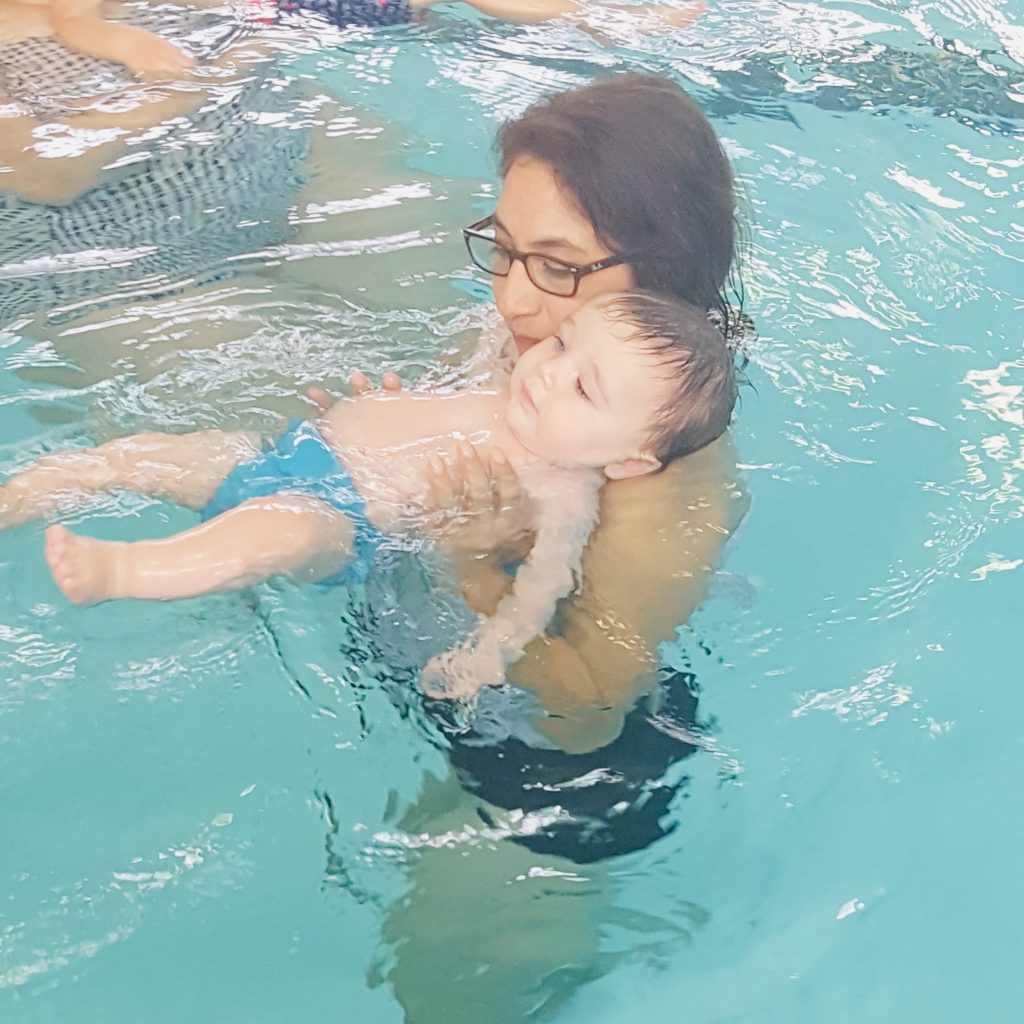 Then, we would work on learning how to do 'rows rows' and 'kickers'. I would hold my son in a side hold and encourage him to row his arms and kick his feet. We would go back and forth across the pool.
I absolutely love Amazon Prime for all of my shopping, it's so easy and free delivery is the best! Especially with the amount of shopping I do! So many great perks!
>Instantly watch thousands of movies and TV episodes
> Borrow Kindle books
>Get unlimited FREE two-day shipping (no minimum order size)
Start Your FREE Trial!
Foam sheets, mirrors, plastic balls
They would use other tools in the class like balls for reaching. Holding a mirror above their heads while laying on their backs to get them to look up at themselves and practice back floats.
There was also, large foam sheets, so they could practice blowing bubbles on the water. They also used them to practice standing on and balancing. As well as having them sit on the mat in the water and jump off. Not letting go of the baby of course but, just using the motion by lifting them off the mat and splashing into the water.
The class always ended with the instructor blowing bubbles on the water and allowing the babies to splash and pop the bubbles. My son loved this! We learned lots of valuable stuff in class, practiced swimming basics, water safety, and sang lots of interactive songs. Each class was a little different and their would be different songs in each class.

After infant swimming class
When, the class was over, we would get to play in the pool for a little bit. This was my preference, because I would just wait until a shower was open. I would take my son straight to the shower and clean him off. Dry him with his towel, change him, and he would always take a nap on the way home!
He loved the pool and was so excited for swim class every week. We both learned so much and it was a great way to introduce my infant to swimming concepts and water safety.
I took a break from swim class when I was about 7 months pregnant with my daughter. I can't wait to start swim classes with her next! There are other ways to do water play as well. Check out my summer fun for your 4 month old or my baby/toddler water play activities posts!
I love teaching my kids, but I also love to teach myself new things too! As a busy mom it's hard to find the time. I love to use Audible to listen to books while I rock multitasking! It's truly a life changer.
Give it a TRY! Great for gifts & kids learning too!