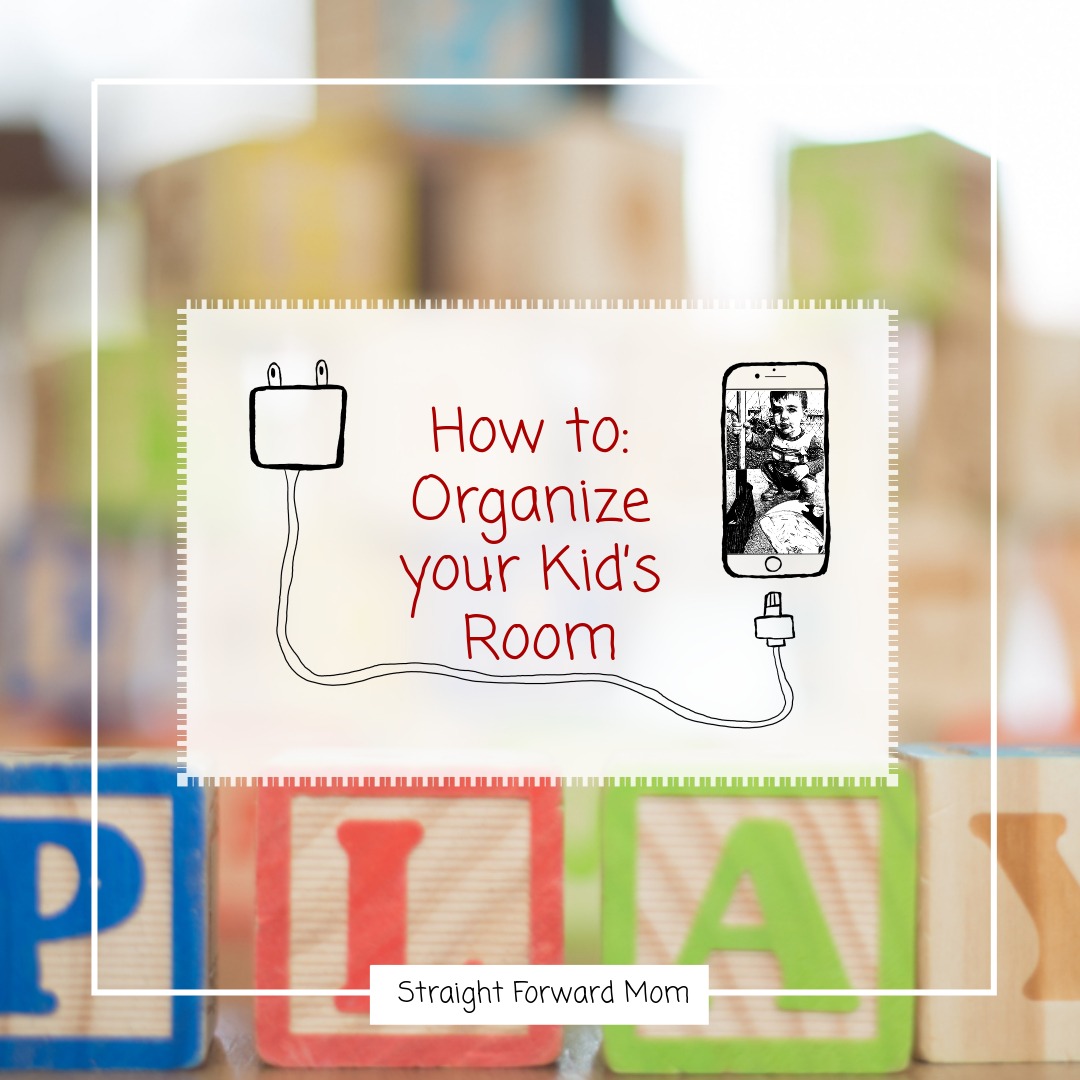 Organizing Kid's Toys [Fengshui their Play Area]
My son is the first grand baby on both sides of our family. To say he is spoiled is an understatement! He gets lots of toys, small gadgets, learning toys, books, you name it, if it's baby related a grand parent has bought it for him. This left us with a lot of stuff and it soon became unorganized chaos! This chaos has made organizing my kids toys a challenge! But, challenge accepted! Here some tips on organizing kid's toys!
Organizing Kids Toys!
I found this old chip rack and thought that would be a great way to organize all of my sons "stuff".

So, I touched up and cleaned the rack, and then used a rope to secure the top of the rack to the wall. I just knew my son would want to climb it! So to make it safe we drilled a hole, placed a hook in the wall and secured the rack from toppling over.
I then organized the shelving with his toys, I love the rack because it has the ability for the shelves to spin. Plus it's vertical so it doesn't take up too much space in our small living room!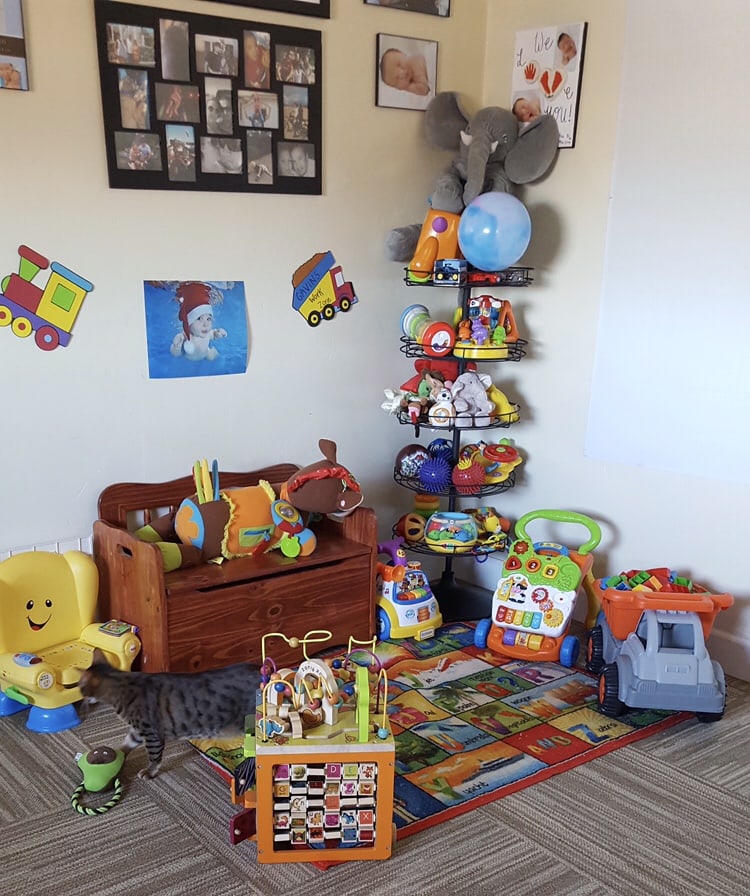 Helpful Tips!
It' a good idea to try and organize the shelves with things that are similar. For example balls, interactive toys, books, stuffed animals, containers, cars, etc. I would put the ones your child loves on the bottom.
It is also good, to rotate the toys on each shelf occasionally, so the toys on the top get moved to the bottom. This might help trick your child into thinking they have "new" toys and keep their attention longer.
I finsihed off the area by, putting down a rug. Adding his toybox full of books and putting the larger toys around it. This made, the perfect and more importantly out of the way, play area for him. My living room was no longer overtaken with kids "stuff" everywhere.
So Fengshui!
Everything had a place to be. This made it so nice when it came to cleaning up! I am a neat freak so this helped me out so much. Plus, when it came time to clean, I was able to show my son how to clean up, and we sing the 'clean up song'.
He loves when we sing our clean up song!

"Clean up clean up, everybody, everywhere! Clean up, clean up, everybody do your share!"
It's great because the shelves are perfect height for him to grab the toys he wants and to be able to put them back.
Apply these tips for your Own Organizing of Kids Toys!
If you, don't have a family that had a deli close down, and don't have the access to this great chip rack tool, then here's an alternative!
Amazon has these super handy, wall organizing baskets. You can use these to organize your child's "stuff".
I absolutely love Amazon Prime for all of my shopping, it's so easy and free delivery is the best! Especially with the amount of shopping I do! So many great perks!
>Instantly watch thousands of movies and TV episodes
> Borrow Kindle books
>Get unlimited FREE two-day shipping (no minimum order size)
Start Your FREE Trial!
Here's How!
I would pick a corner of either the room, or living room, basically wherever the chaos of stuff likes to accumulate. Then, safety secure these baskets to one side or both sides of the wall.
I would use the corner of the room to help maximize the space of the room. Depending on how much stuff you are trying to organize, secure the right amount of bins. I would probably do six. You could do 3 on each side, for a nice even feel!
Once your bins are secured, fill them with the "stuff". You can lay down a nice rug, and add the larger toys around the area. Viola! Simple and organized area just for your child!
Other options!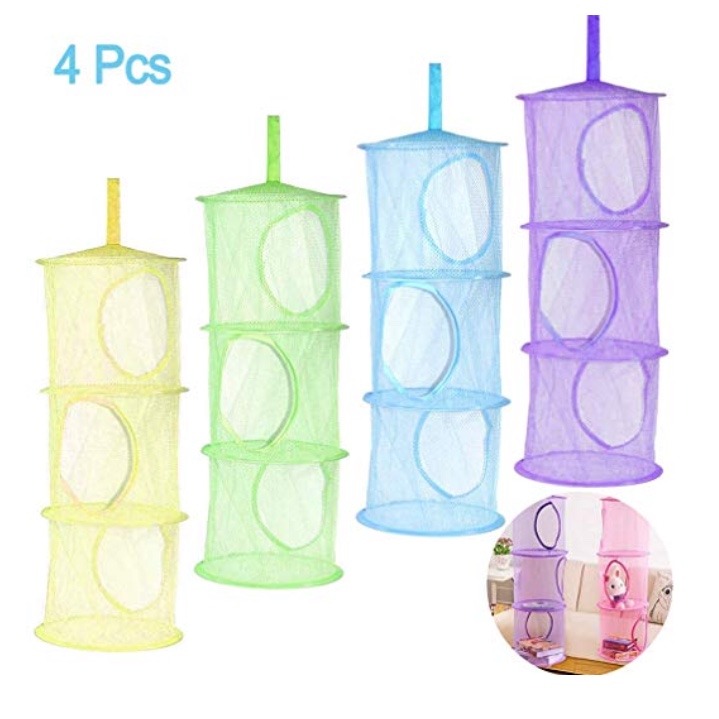 These circular wall hangers, would work too, just hang in the corner and add the toys!
This organizer is also great! It was meant to be a linen organizer. But, you can totally use this as well. I would recommend securing it to the wall, and then it would fit really nicely in the corner of the room. You can then fill it with all the toys!
Hope this helps give you some inspiration on organizing your kids things and it's especially great for small living quarters!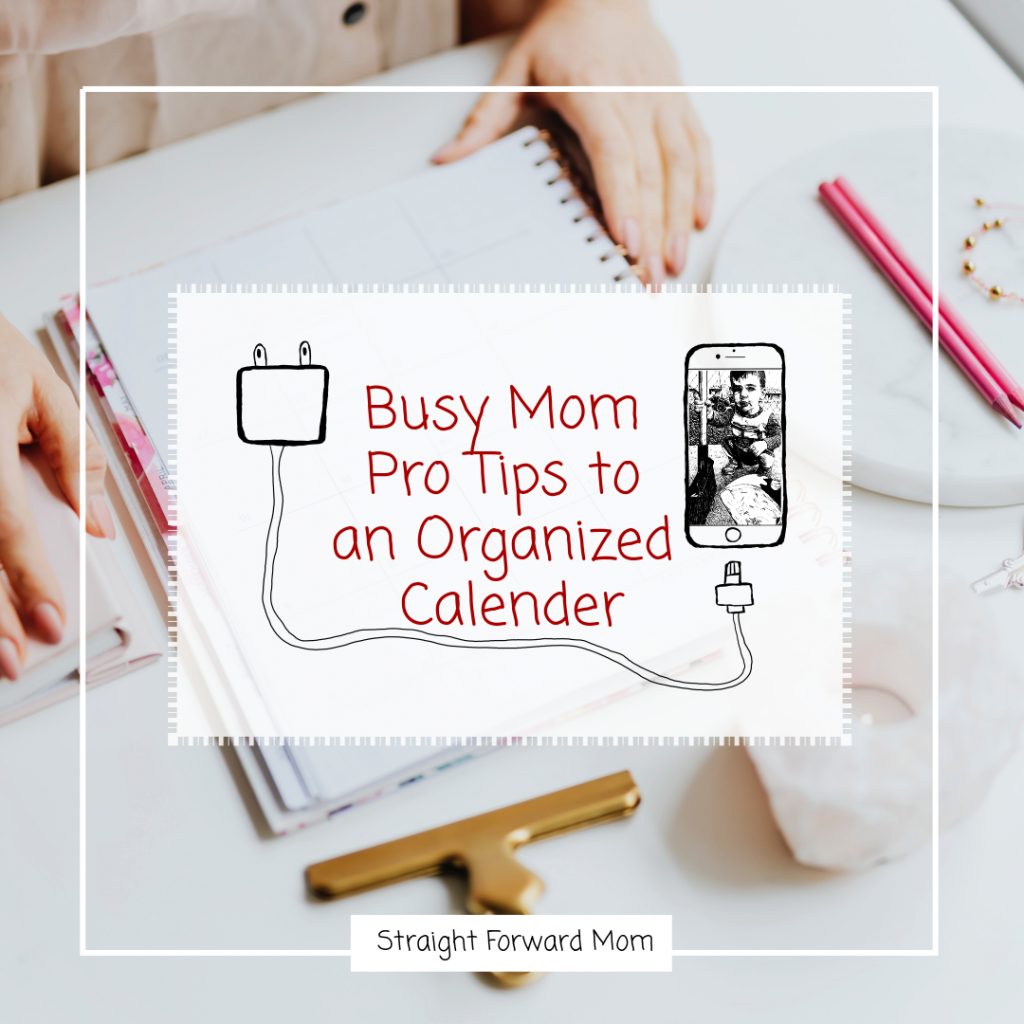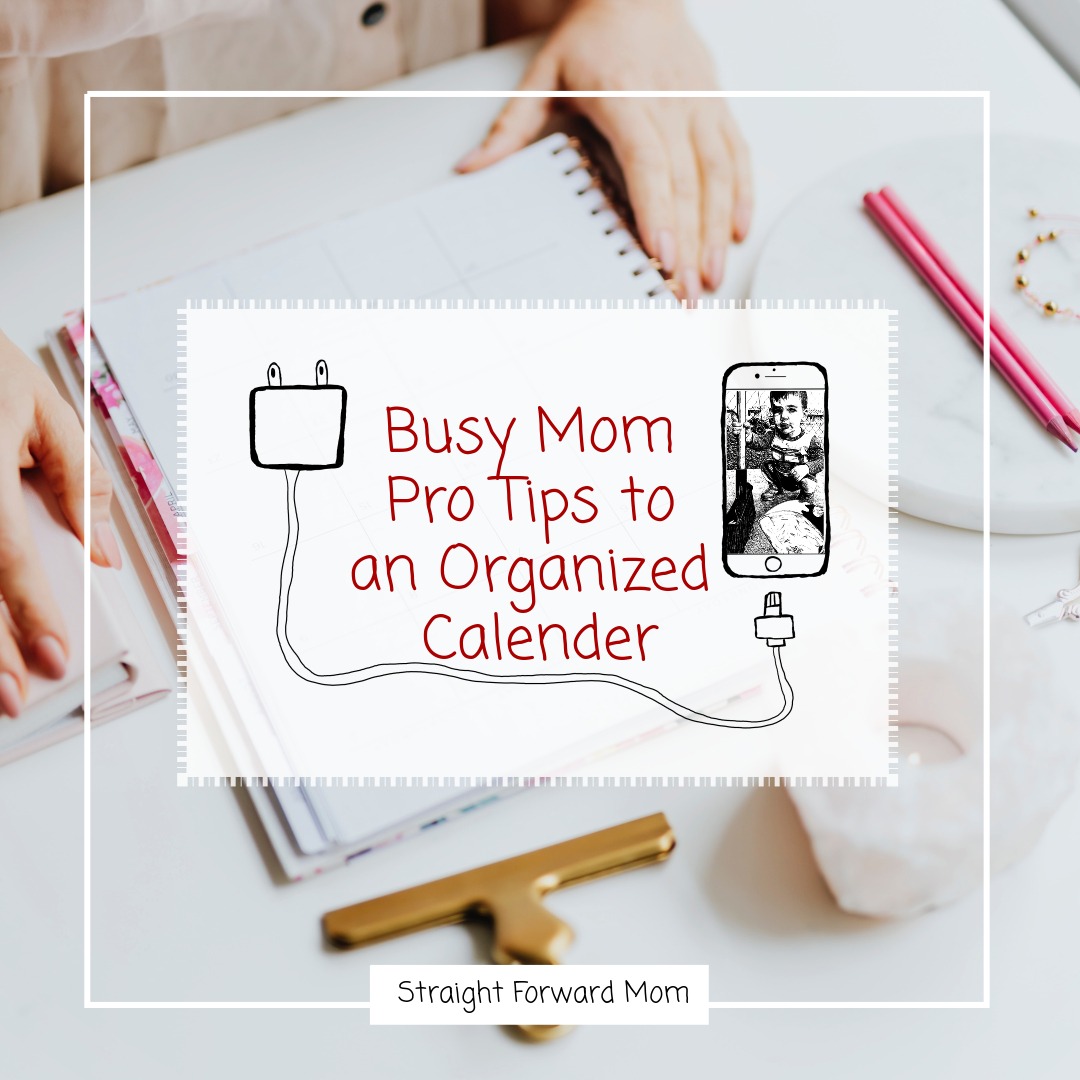 I love teaching my kids, but I also love to teach myself new things too! As a busy mom it's hard to find the time. I love to use Audible to listen to books while I rock multitasking! It's truly a life changer.
Give it a TRY! Great for gifts & kids learning too!