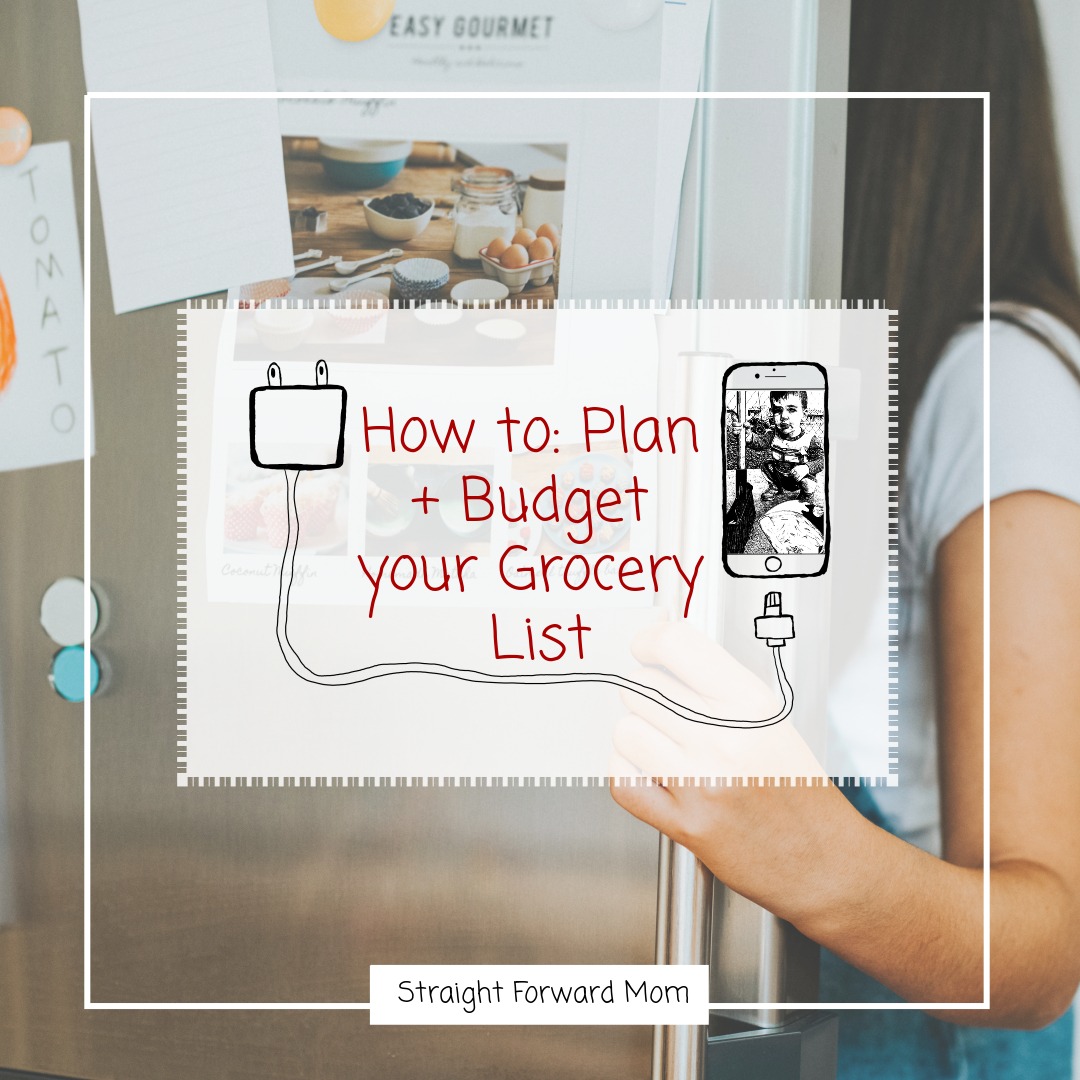 Money Saving Weekly Menu and Grocery List
I wanted to share a typical weekly menu and grocery list for my family of three! First, I made a menu board that suits my family's weekly needs. I used a white board and a sharpie to section off each day of the week, as well as, my food categories (Breakfast, Lunch, Dinner, Snacks).
Then, I just printed my labels and used double sided tape to attach them to my board. I found spoon and fork close pins and hot glued those to the side, so I can put recipes or notes there.
Weekly Menu and Grocery Board
My menu board is attached to my fridge for easy access and use. Now onto the next step, figuring out what to make! I shop at a few different places like Costco, Smart and Final, Sprouts, and local markets.
I typically go to Costco once or twice a month depending on what we need. The groceries we get there are typically meat, vegetables, bread, pasta noodles, water, eggs, milk and occasional snack foods.
It is helpful that we have two freezers! Buying my food in bulk, helps me to save time and money! But, you cant always buy everything this way. So weekly, I go to a local grocery store. For this example, I went to Smart and Final.
The Menu!
For my breakfast, lunch, and snacks I just like to write down what we have on hand for the week, it's not necessarily eaten on the day it is listed under. I originally laid my menu out daily for diet plan purposes, but with the pregnancy my goal is to just try and eat healthy, but also things I ultimately enjoy.
So it's up to you and your lifestyle on what works best. I also have mini close pins on there, because I used to have little squares with food ideas that I could sort through and put up there.
This was nice, because if I was stumped on what to make or buy, I had my pile of pre-made squares to choose from.
Amazon Fresh is so easy and convenient! Save yourself some valuable time. Eat fresh, whole ingredients, that ships right to your door! We have it made!
You have to try the FREE Trial! Trust me!
This brings me to my dinners, we are usually pretty good about sticking to them but life happens so we sometimes end up eating out and then pushing that meal for the next night.
Having a food schedule makes my week so much easier, because I am not having to constantly worry about it. Thus, allowing me to prep food on the weekends. So, during the week, I can give my toddler all my undivided attention!
Stay on Track. Plan Ahead.
Here's' a great example, of my simple grocery list for the above menu. My weekly, lists are usually pretty short since my bulk shopping typically comes from Costco.
I have found this saves us money doing it this way! I didn't really have to buy any meat, bread, or vegetables this time around. Because, I already have them on hand. So, I just needed to pick up a few specialty items to get us through the week, like fresh fruit for example.
I love being able to do my list like this every week because it's so simple, and easy to decide what to make based off what I already have on hand! I hope this gives you some ideas on how to organize your meals and shopping list!
I absolutely love Amazon Prime for all of my shopping, it's so easy and free delivery is the best! Especially with the amount of shopping I do! So many great perks!
>Instantly watch thousands of movies and TV episodes
> Borrow Kindle books
>Get unlimited FREE two-day shipping (no minimum order size)
Start Your FREE Trial!