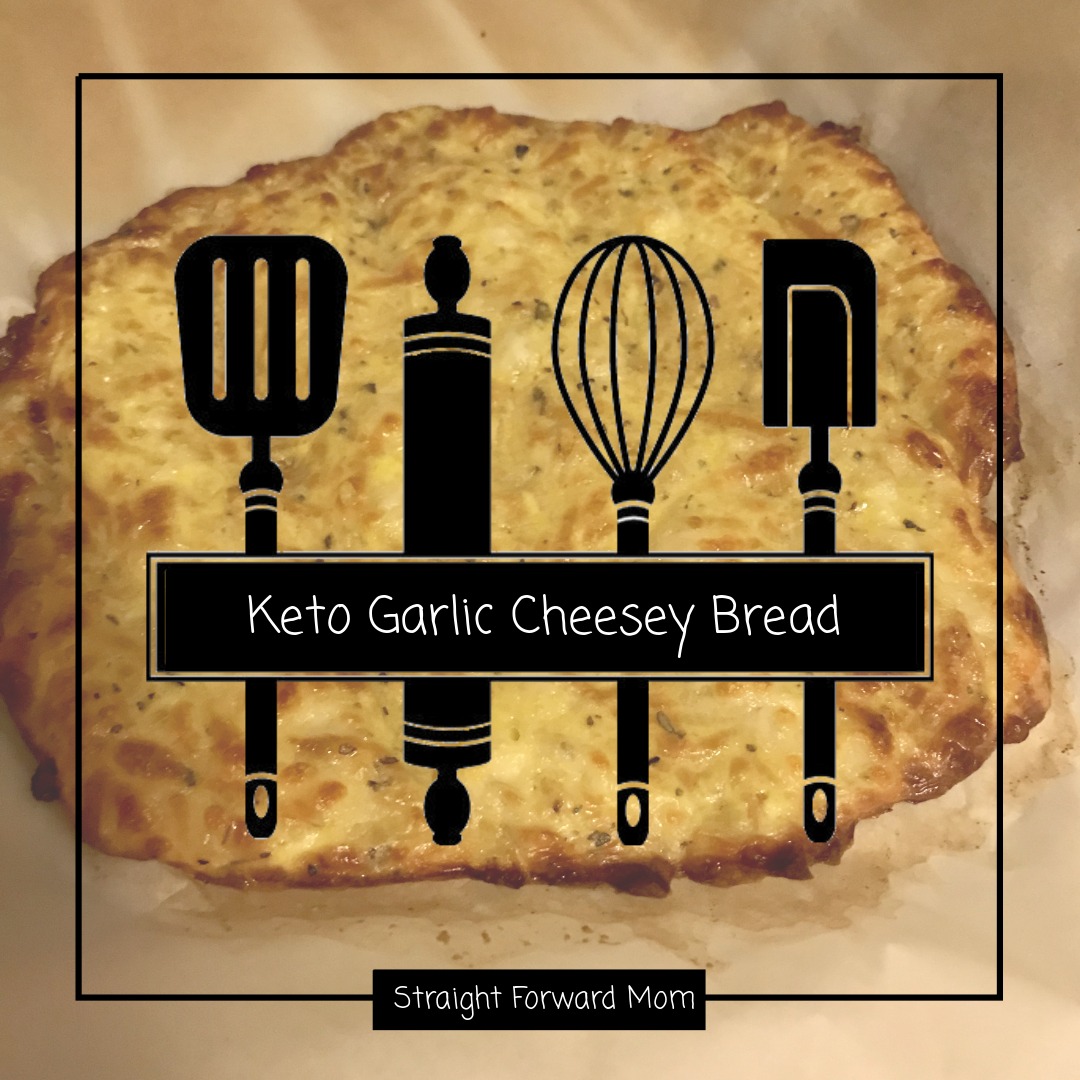 4 Ingredient Keto Cheesy Garlic Bread
This keto cheesy garlic "bread" recipe is absolutely amazing! There are many reasons I love this recipe.
It only has 4 ingredients
Takes no time to make
Makes a great side dish to give your low carb dinner a little extra flare
Tastes really good considering how simple it is to make
My husband and I have changed the way we have been eating and looking at food. We have drastically reduced our carb intake and sugar intake. This new change in our lifestyle has done wonders for the both of us!
Keto Cheesy Garlic Bread for Toddler!
My son, inspired me to make this keto cheesy garlic bread recipe, because he always eats the same dinner we have. I wanted to make him a little something extra to go with his typical meat and vegetables.
Plus, I wanted to make something that we could all enjoy! I am so glad he approves of this recipe! It's so easy to whip together while I am waiting for my meat or vegetables to cook. This keto bread, definitely completes any meal we have!
Shopping List!
Since, I usually do my shopping at Costco, I can get all these ingredients there! I like to buy my meat, vegetables, milk, eggs, cheese, spices from Costco. This is very cost effective for my family!
Since this keto cheesy garlic bread only has 4 simple ingredients, it can easily be put together with any dinner! If we are extra hungry one night, or I think we need a little extra substance for our meal. Then I will add on this simple bread recipe!
Amazon Fresh is so easy and convenient! Save yourself some valuable time. Eat fresh, whole ingredients, that ships right to your door! We have it made!
You have to try the FREE Trial! Trust me!
Simple Low Carb/Keto Cheesy Bread
I love this recipe! Its delicious, easy to make, and is good for you!
Ingredients
1

cup

Mozzarella cheese

1

Eggs

1/2

tsp

Italian seasoning

Sprinkle

of

Granulated Garlic
Instructions
Preheat oven to 425 degrees F. I just use a bowl and a fork to mix, to keep it nice and simple. Combine all the ingredients in the bowl and mix.
Check out some other great recipes.
I absolutely love Amazon Prime for all of my shopping, it's so easy and free delivery is the best! Especially with the amount of shopping I do! So many great perks!
>Instantly watch thousands of movies and TV episodes
> Borrow Kindle books
>Get unlimited FREE two-day shipping (no minimum order size)
Start Your FREE Trial!