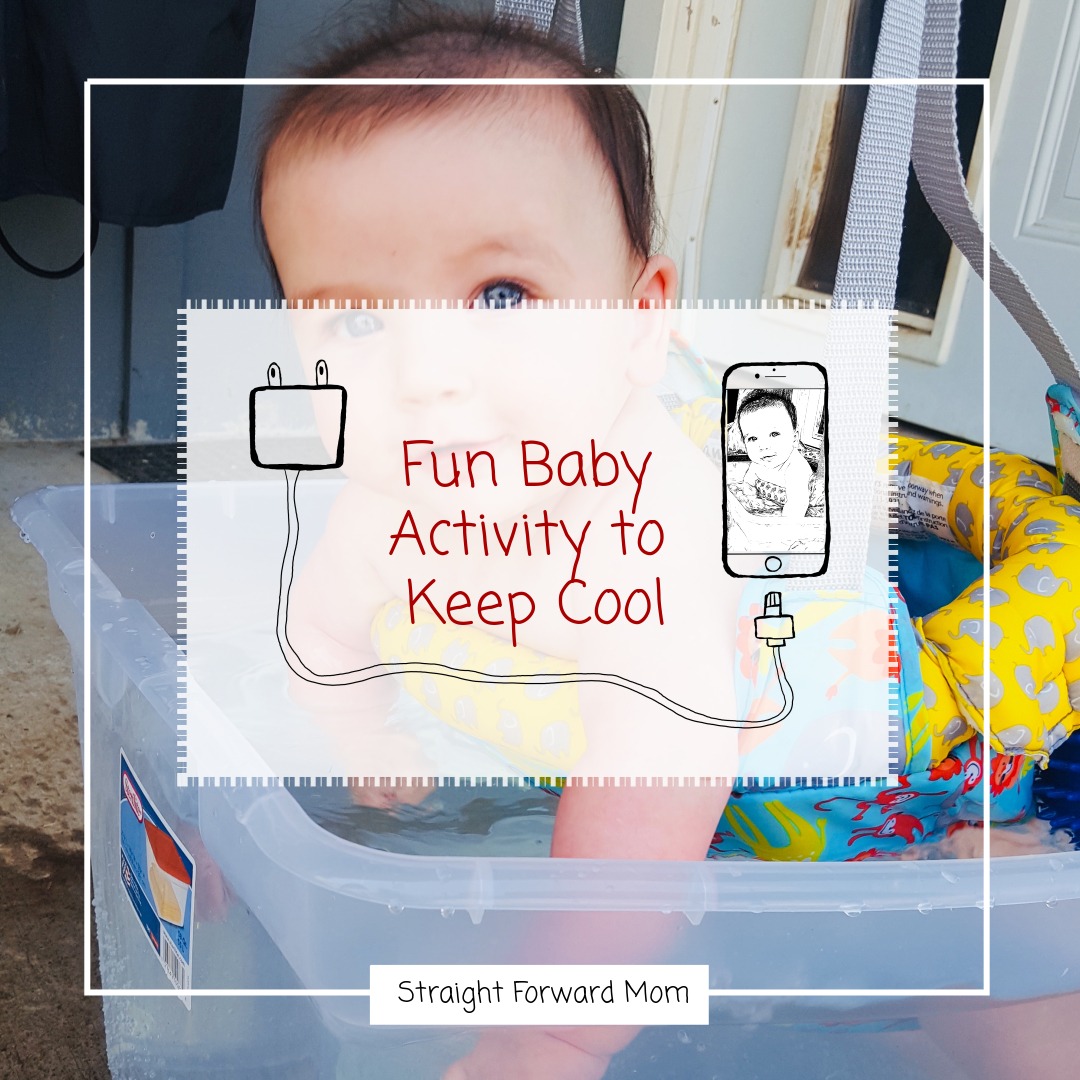 Summer Fun for your 4 Month Old!
It was a warm August morning and my son loves to be outside. I had an empty storage container and I thought he would love to do some summer water play. So, I secured his jumper to our wooden overhang, which was perfect because it provided him a nice shaded area. Summer fun for a baby was in full swing!
Then, I adjusted the length of his jumper so he had plenty of ground clearance and put him in the container. Next, I filled it with water and gave him a fun ball (which was a dog toy 😆) and he loved to splash and move in the water!
I love these cute swim diapers, that help a lot, if he decides to go potty! Even, though he was nice and shaded, I still applied some sunscreen on him for extra protection! When he was ready to get out, I just dried him off with a nice warm towel!
Entertaining your baby can be a grueling task at times. Especially, in the hot summer months when it's really warm outside and you want to keep your baby cool. This summer baby water play idea was perfect for him! If you want to read more about summer water play activities or infant swimming just select the titles!
Looking for another out of the box fun summer activity for your kids? From cute chicks to beautiful feathered friends: Why raising chickens is the perfect summer activity for you and your kids!
I absolutely love Amazon Prime for all of my shopping, it's so easy and free delivery is the best! Especially with the amount of shopping I do! So many great perks!
>Instantly watch thousands of movies and TV episodes
> Borrow Kindle books
>Get unlimited FREE two-day shipping (no minimum order size)
Start Your FREE Trial!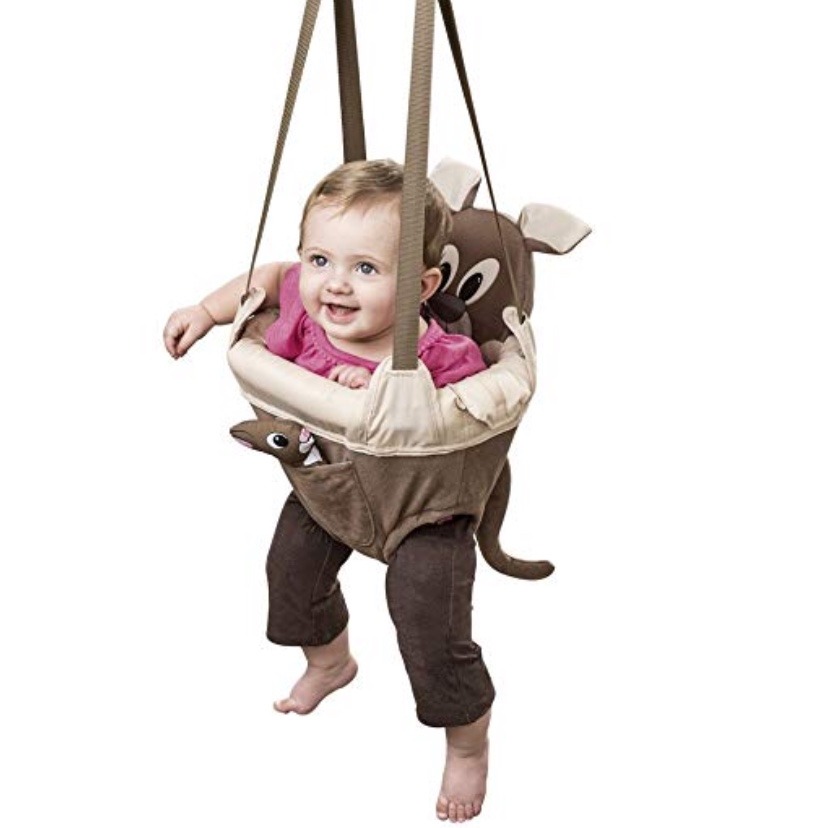 Johnny Jumper
My son loves his "Johnny Jumper"! This ultimately, gave me the idea for this! I thought it was a great way to hold him up, especially if he was surrounded by water. My son had so much fun, as you can see by the large grin on his face!
He was nice and heavy in the water, so I felt good about how stable he looked. He didn't quite have the leg strength to bounce himself up and down either. So, he just glided back and forth in the water.
I love the Johnny Jumper because it is easy to set up and take down. The concept of it is so simple, as my son grew he became better and better about moving with his jumper and bouncing. I only let him use it in the water once or twice because I didn't feel it was super safe anymore once he was really able to move!
Don't have a Johnny Jumper ? Get yours shipped to your door at a great price from Amazon!
What my son gained from this experience
My baby's summer water play experience, enabled him, to move around very nicely in the water. He learned motor skills, and cause and effect with the way he moved.
It was a great and inexpensive way for him to learn and do water play. Plus, the nice summer heat made it that much better, so that when he got out of the water he wasn't freezing! He was having a blast!
I love teaching my kids, but I also love to teach myself new things too! As a busy mom it's hard to find the time. I love to use Audible to listen to books while I rock multitasking! It's truly a life changer.
Give it a TRY! Great for gifts & kids learning too!