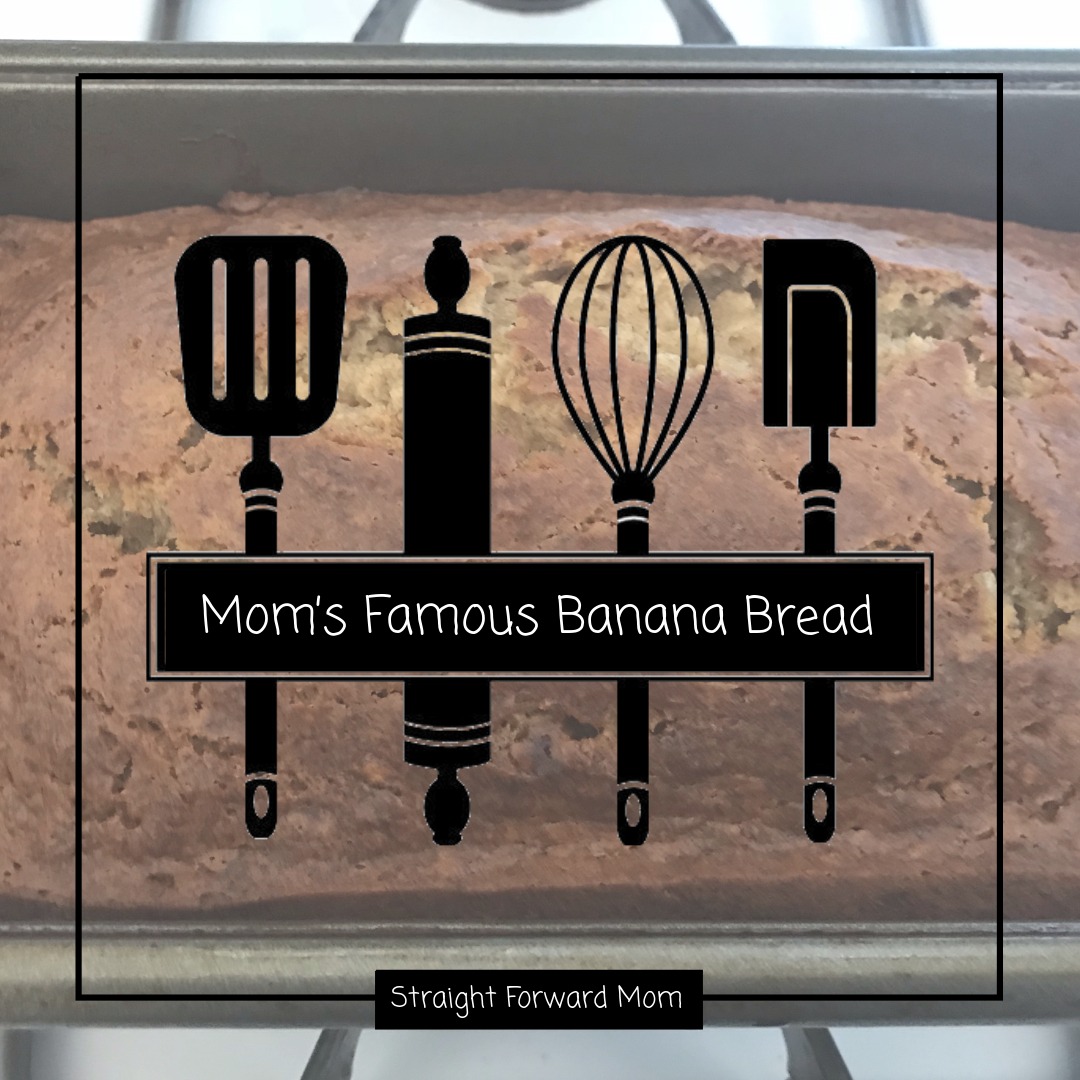 Simple 4 Step Banana Bread Recipe Anyone Can Make
TThe first recipe, I want to share is my banana bread recipe, that my mom (who unfortunately is no longer with us) has taught me how to make throughout my childhood. This has always been a family favorite recipe! It's is so simple to make, and anyone can do it!
I hate to waste food. When, I buy bananas at the store, and for whatever reason, we can not eat them fast enough, I love to use the trick of applying plastic around the top of the bananas. This keeps them fresh longer! But, even with that we don't always eat them.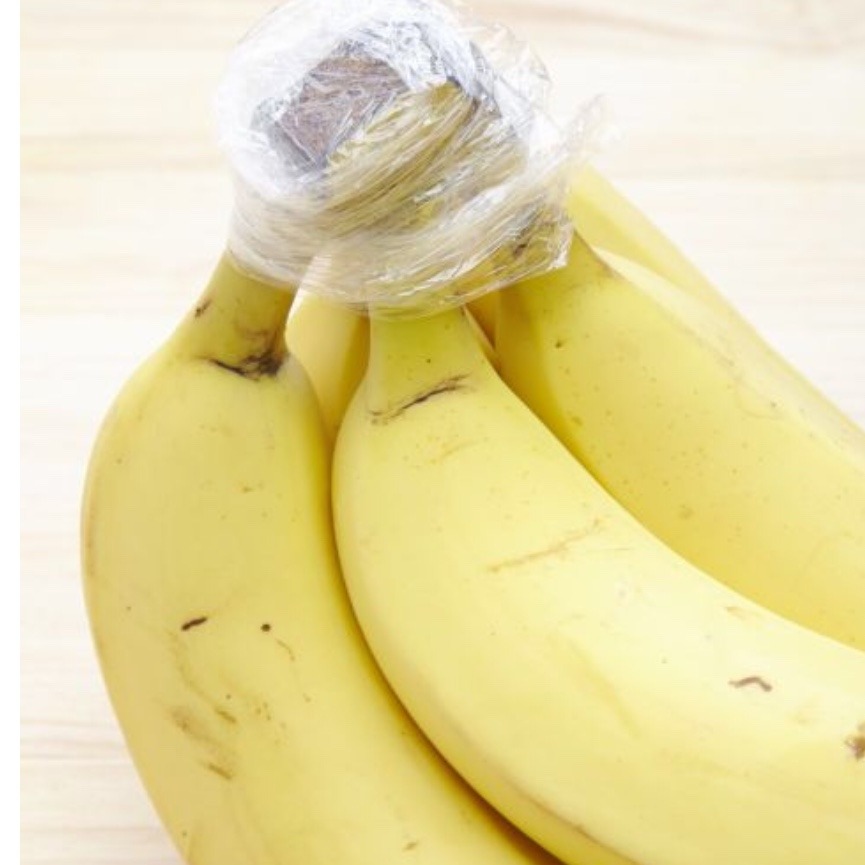 I end up just tossing them in the freezer, when they start to get brown and mushy. These bananas make the perfect banana bread. This is why my family, lets the bananas get mushy in the first place, because they just want me to make more banana bread!

I like to keep things simple on myself so I use my kitchen aide mixer, but a hand mixer works just as well, or even a whisk and bowl (with this method you may want to use a fork to mash up the bananas first and then add the rest of the ingredients to the bowl).
Where to Start with this Banana Bread Recipe!
First, I like to make sure I check my pantry for all the ingredients. I like to keep my baking goods stocked up so, when I want to make something that wasn't planned ahead of time I can, because lets be real who wants to run to the store all the time, not me!
Items I like to keep on hand:
Eggs
Butter
Flour
Sugars (granulated, brown, confectioners)
Extracts (Vanilla, Lemon, Almond, Mint)
Spices (Cinnamon, Nutmeg)
Baking Soda and Baking Powder
Chocolate chips
These items will usually solve any quick food cravings or offer quick alternatives so we aren't having to make that unnecessary trip to the store especially when children are involved.
4 Steps-
Preheat Oven|Toss Ingre. In Mixer|Pour Batter to Pan|Bake
I start making this simple banana bread recipe, by preheating the oven to 350 F and grab my ingredients to throw into my mixer. I usually use frozen bananas in which case if I didn't take out to thaw on the counter then I will put them under warm water and get the peel off break them up and toss them in the bowl.
Then I add my egg, sugar, milk, and butter. Typically just use whatever milk I have on hand. I have used them all from whole to fat free to almond milk. The butter, I have also used softened and melted.
The things, I mentioned above, don't really change the flavor or the bread or shape all that much. I just try to keep it simple on myself. Then I mix those all together.
Once mixed then I add my dry ingredients, I like to clean up and put my ingredients away as I go. Starting the clean up process, while the mixing is happening, makes for a quick and easy clean up and saves time.
The dry ingredients are the flour, baking soda, and cinnamon. I just mix it all together, scrape my sides with my rubber spatula to make sure everything is evenly mixed and then I pour the mixture into the bread pan.
I bake the banana bread at 350 F for about an hour until the top gets a little crispy. You can insert a toothpick and if it comes out clean you know it's done.
To keep things simple, I leave my banana bread on the counter to cool. I love mine served warm with butter. You can cut it up and store it in the pantry or just cover it with foil and leave it on the counter like I do! Hope you enjoy! I know we did! Anyone can make this recipe!
Check out some other delicious recipes!
Amazon Fresh is so easy and convenient! Save yourself some valuable time. Eat fresh, whole ingredients, that ships right to your door! We have it made!
You have to try the FREE Trial! Trust me!
Banana Bread
"Why compromise the banana flavor? This banana bread is moist and delicious with loads of banana flavor! Friends and family love my recipe and say it's by far the best! Enjoy!"
Ingredients
1/2

cup

Butter

3

Bananas

Can use fresh or frozen ripe/overripe

1

Eggs

1/4

cup

Milk (any kind)

1

cup

Sugar

2

cups

All-Purpose Flour

2

tsp

Cinnamon

1

tsp

Baking Soda
Instructions
Directions
Preheat oven to 350 degrees F (175 degrees C). Lightly grease a 9×5 inch loaf pan.

Cream together bananas, milk, eggs, butter, and sugar, then add the dry ingredients and mix. Pour into loaf pan.

Bake in preheated oven for 60 to 65 minutes, until a toothpick inserted into center of the loaf comes out clean. Let bread cool in pan for 10 minutes, then turn out onto a wire rack. I like to just cover my bread with foil and leave on the counter for easy access.
I absolutely love Amazon Prime for all of my shopping, it's so easy and free delivery is the best! Especially with the amount of shopping I do! So many great perks!
>Instantly watch thousands of movies and TV episodes
> Borrow Kindle books
>Get unlimited FREE two-day shipping (no minimum order size)
Start Your FREE Trial!