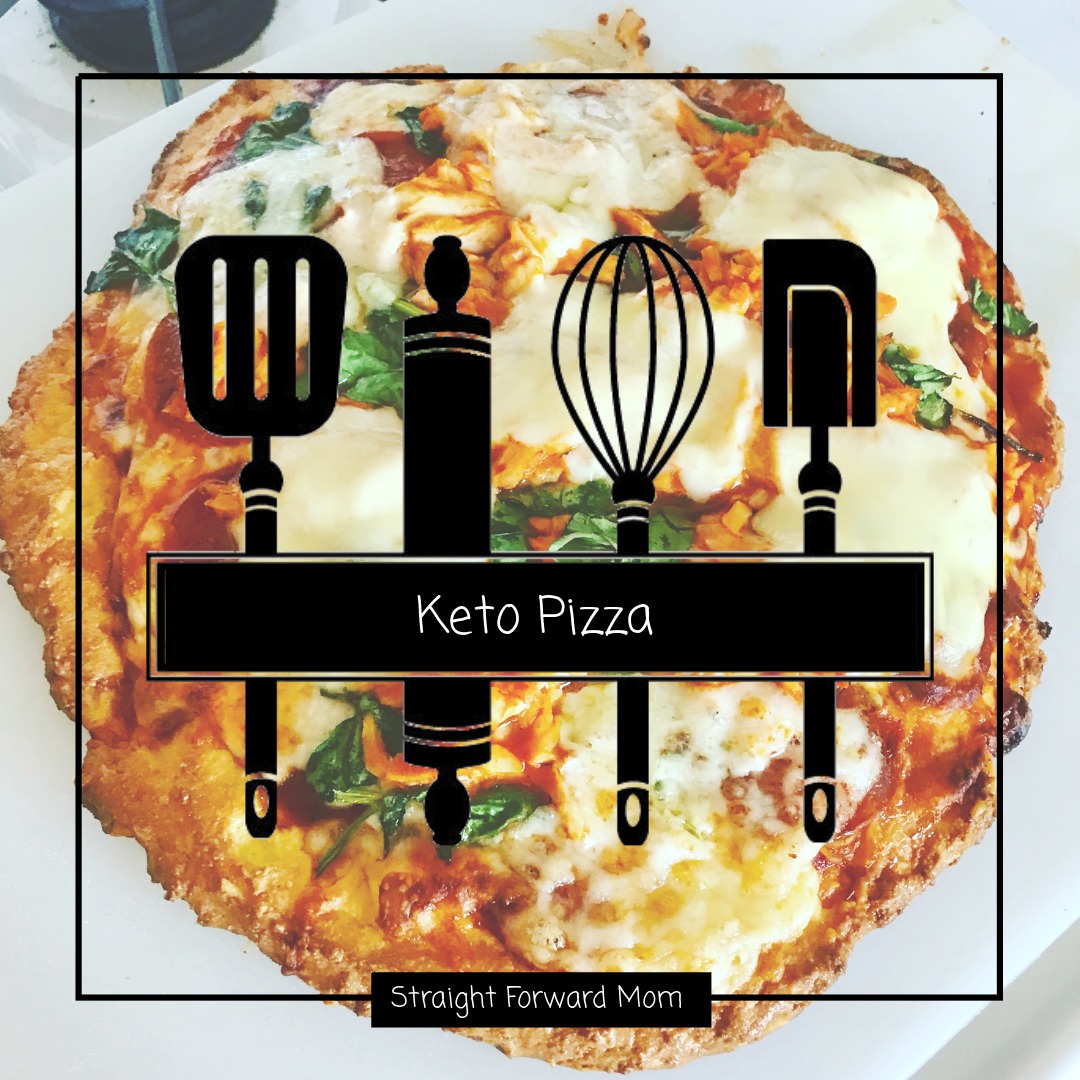 One of the things, I miss with eating a low carb or Keto diet is the bread! Especially pizza 🍕, because pizza has always been a staple in my household, ever since I was little. It has been hard to find a recipe that still tastes like pizza and is low in carbs. This keto pizza recipe, is very delicious!
Keto Pizza Crust
This recipe, and all pizza recipes are really defined by the crust. This pizza crust is pretty good. It still doesn't taste like the real thing due to the texture of the crust. It definitely tastes good and satisfies that pizza craving!
It is pretty easy to make, which I love, because I am all about that simple life! It's nice because, my son and my husband both love this recipe. You can also do so many different things with this recipe as well. It can work for whatever you are into when it comes to pizza. There are so many different topping combos that taste great with this crust. So, try out what works best for you!
I am always trying to change it up with the toppings. I love how versatile this recipe is because if I have leftovers of stuff, I can just turn it into a topping for my pizza and not waste it! Usually, I love to make this recipe on the weekends, so I can use any leftovers from the week, that and it's easy to make really fast.
This is perfect for me and my family because our weekends are usually jammed packed full of activities, so I can just whip up a quick keto pizza dinner. You don't have to wait for the yeast to foam or bread to rise, you literally just grab a bowl throw everything in, mix with a fork, dump, and spread onto a piece of wax paper, and viola!
Amazon Fresh is so easy and convenient! Save yourself some valuable time. Eat fresh, whole ingredients, that ships right to your door! We have it made!
You have to try the FREE Trial! Trust me!
Keto Pizza
This pizza recipe is really yummy and easy to make! It is sure to satisfy that pizza craving without packing on the extra pounds!
Ingredients
The Crust
1/4

Cup

Coconut flour

4

Eggs

1/2

Cup

Grated Parmesan cheese

2

tsp

Granulated Garlic Powder

2

TBSP

Water
Pizza Toppings
Mozzarella Cheese

Sauce

I like basil, garlic

Pepperoni Slices

Spinach
Here are some great products I use to help make this recipe go from nothing to a meal on my family's dinner table!
Nutrition Information
Servings Size is for the pizza crust. Divide accordingly per slice.
Calories: 616 Carbs: 20g Sugar: 0g Fiber: 4g Protein: 49g Fat: 34g
I absolutely love Amazon Prime for all of my shopping, it's so easy and free delivery is the best! Especially with the amount of shopping I do! So many great perks!
>Instantly watch thousands of movies and TV episodes
> Borrow Kindle books
>Get unlimited FREE two-day shipping (no minimum order size)
Start Your FREE Trial!