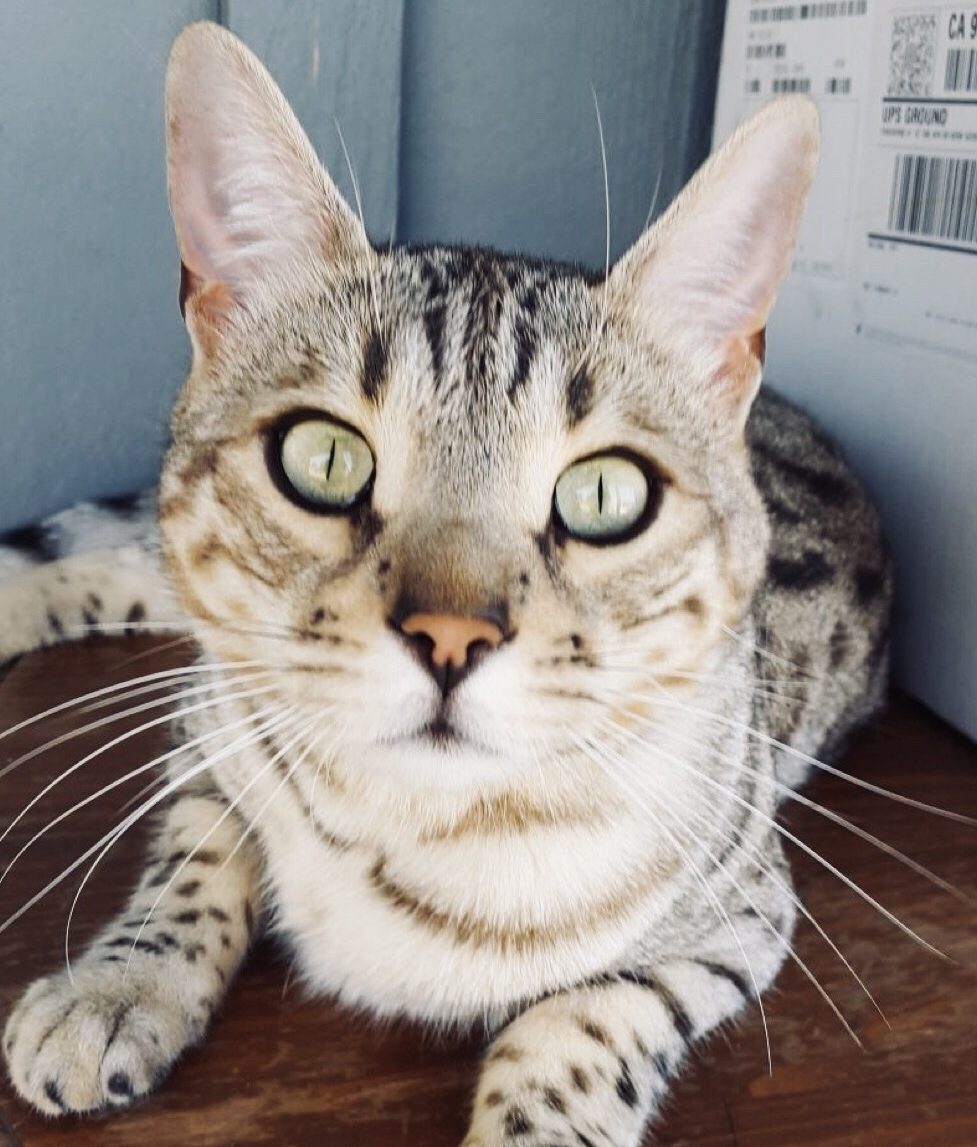 The Cool Cat behind the Design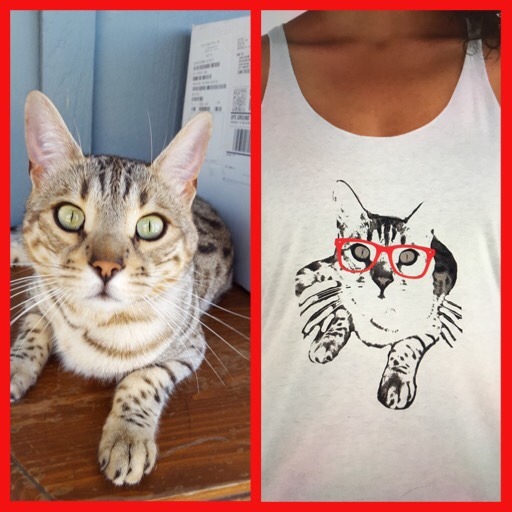 The inspiration behind my cool cat design! This cat is very special to me! He has been apart of my life for 5 years now. I first adopted him from a friend of mine. It took quite a bit of persuasion for my husband! 😉 He isn't or should I say… wasn't really a cat person! 🐱Well.. that was until he met me!
Anyways, at the time my husband- we were- not married yet and had been dating about 8 months. We lived in our first apartment, we decided to add to our already hectic lives and get some kittens! I mean, they were way to cute to pass up! So, we adopted these kittens. Well, this one is definitely the crazy one, out of the two! Our decision to get these kittens was a good one, at times yes, I might have regretted this for a split second-like when he likes to scream in your ear at 2am because the food dish is empty 😂.
Unique Kitty
He is unlike any cat, that I've ever had. He is a very much in your business and 'I am going to meow really loudly at you', to get your attention, kind of cat. His name is Beau, and he has been in my life through so many amazing milestones. He has been there when my husband and I moved a bunch, to our wedding day, to our first dog, and then the second dog, and then the third cat, and then the baby..and the second baby…whew we made it! So he has really been through everything with me! Through all of this, he as still managed to be the silly, happy, crazy, and loving kitten, he was since day 1.
I have a special connection with this cat, and so I decided, I wanted to share my gratitude for him, by displaying him on a shirt. So, people can show off, their own love of cats, to the world, through him! Plus, he is such a beautful boy! I hope you love this design as much as I do!
Beau is really into exploring! I try to keep him inside the house as hard as I can, but he has a mind of his own! One day, he got out, and went into the neighbors yard, got into a little altercation with their dog. He was thankfully fine, but he did give himself a good scare, banged himself up pretty good too! You would think, he would have learned his lesson, but he still tries to get out from time to time. It could be the screaming children that makes him want some outside time. 😂 I can't really blame him! Can you?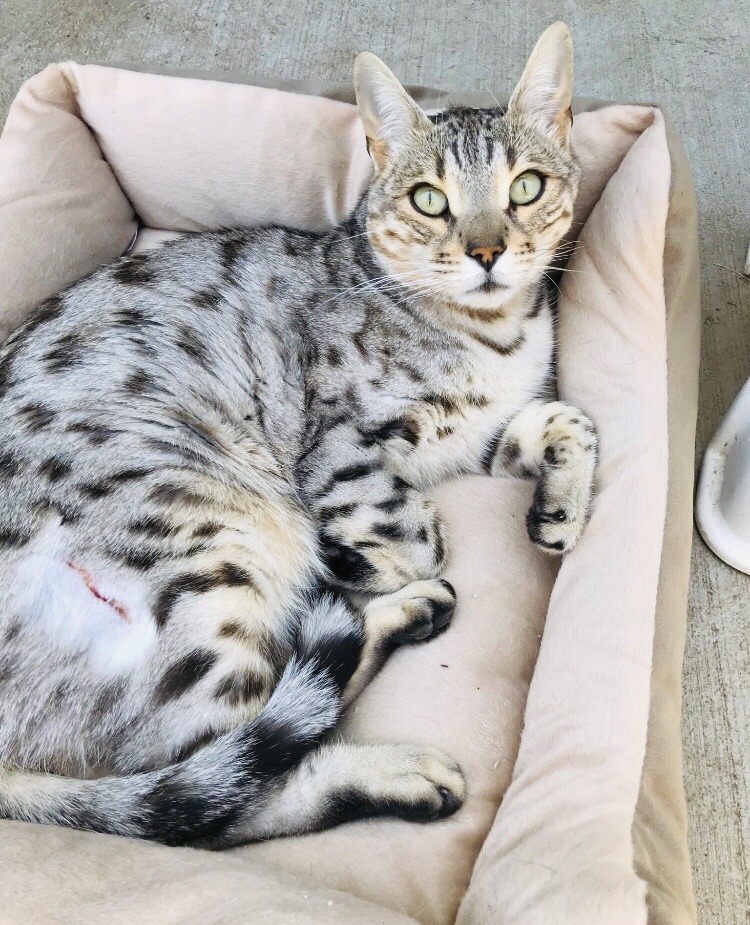 Here are some great products, that I love for my, furry felines!
You may also like